Pioneer Nursing Associates win prestigious healthcare award
2 August 2019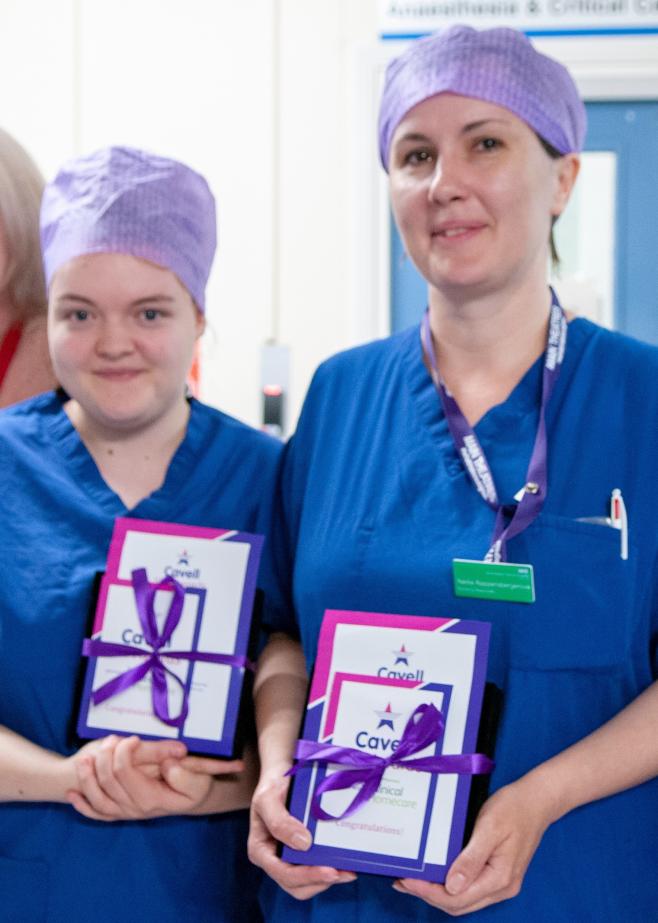 Two of the country's first nursing associates have been awarded the prestigious Cavell Star Award.
Nadeza Rappensbergova and Emma Green, based at Northampton General Hospital, were among the role's pioneering graduates in March this year and have already made their mark.
They received their awards for the outstanding contribution they've made towards raising the profile of the new profession.
The Cavell Star Awards are a national awards programme celebrating nurses, midwives, nursing associates and healthcare assistants who shine brightly.  Recipients are chosen by their colleagues.
An overwhelmed Nadeza said: "I am truly humbled to receive this award.
"It's been a long and difficult journey but, at the same time, has been amazing and really exciting.
"I love my work, and the support from my colleagues has been genuinely amazing."
Emma added: "It feels amazing to feel recognised and appreciated by your colleagues for the work you're doing.
"I've been qualified for four months now, and this means I can assist our surgeons and also support our registered nurses and theatre support workers."
The nursing associate role was introduced by HEE in 2017 to bridge the gap between healthcare support workers and fully-qualified registered nurses.
More than 1,000 nursing associates have now graduated, and the role continues to go from strength to strength. A further 5,000 trainees were recruited in 2018, and 7,500 more are planned.
HEE's chief nurse Lisa Bayliss-Pratt said:  "It's wonderful to see Nadeza and Emma's hard work and dedication being recognised.
"Their awards demonstrate just how quickly the nursing associate role has become established and valued among the healthcare professions, and show the contribution our wonderful new nursing associates are already making across the country."