Prestigious appointment of Health Education England's Chief Nurse to raise the status and reputation of nursing and midwifery worldwide
11 June 2019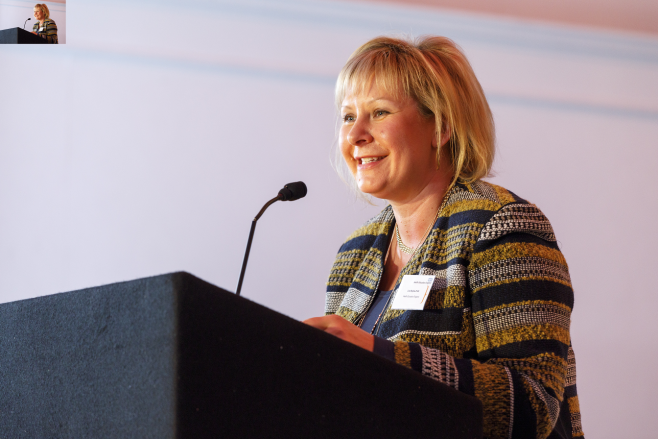 Professor Lisa Bayliss Pratt, Health Education England's Chief Nurse, has been appointed as Programme Lead: Influential Leadership for Policy for the Nursing Now Global Campaign.
She will lead the Nightingale Challenge which will ask every health employer around the world to provide leadership and development training for a group of young nurses and midwives during 2020, the Year of the Nurse and the Midwife. The aim is to have at least 20,000 nurses and midwives aged 35 and under benefiting from this in 2020, with at least 1000 employers taking part. The Nightingale Challenge will play a key role in Nursing Now's ambition to raise the status and profile of nursing and midwifery.
Commenting on her appointment, Lisa said:
I am extremely honoured to have been appointed to this key role - it's a privilege to be involved in such an exciting and important initiative.  Promoting nursing and midwifery is vital to the future of healthcare, not just here in the UK but across the world. Effective and improved health care is delivered by multi-disciplinary teams and nurses and midwives can and should play an increasingly influential role in these teams.

And, of course, we want to see more nurses in senior leadership roles, where their voices can be heard and they can bring their perspectives and advocacy to policy making nationally and globally.

The Nightingale Challenge, by encouraging investment in education and development, will help make this a reality and I'm looking forward to seeing this take shape over the coming months.
Each institution which accepts the challenge will provide leadership training for at least 20 young nurses, while bigger organisations can develop larger cohorts. Benefits which participating organisations can expect include enhancing their reputation as a champion of nursing and midwifery, and improving recruitment and retention.
Nurses and midwives will be able to extend their knowledge, skills and leadership potential, develop their professional networks locally, nationally and internationally and be in a strong position to take the next step in their careers.
Professor Bayliss-Pratt will launch The Nightingale Challenge at the ICN World Congress in Singapore later this month (27 June).