Professor Wendy Reid becomes HEE's acting Chief Executive
1 April 2020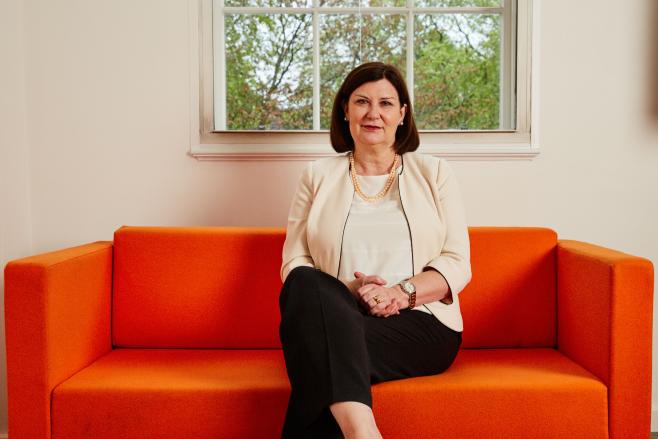 Professor Wendy Reid takes over as acting Chief Executive of Health Education England today (April 1). 
She will lead the organisation until Dr Navina Evans, currently at East London Foundation Trust, takes over as Chief Executive on a full-time basis in October.
Wendy, formerly HEE's Executive Medical Director and Director of Education and Quality, agreed to step up on an interim basis and will spearhead the organisation's role in tackling the COVID-19 pandemic. She will also lead a variety of initiatives to strengthen education and training.
Wendy said:  "At this critical time for all of us, I feel privileged to be leading HEE's deeply-committed workforce as we help shape the country's response to the coronavirus. 
"I look forward to working with our partners not only during this difficult period, but as we look to the future where innovative new approaches to healthcare education and training will deliver a 21st-century workforce."
Wendy takes on the role following the departure of former Chief Executive Professor Ian Cumming, who has led HEE since its start-up almost eight years ago.
Professor Cumming is moving to two new roles - Chairman of the West Midlands Ambulance Service University NHS Foundation Trust, and Professor of Global Healthcare Workforce and Strategy in the Faculty of Medicine and Health Sciences at Keele University, which includes also being appointed by Public Health England as its senior responsible office for health in UK Overseas Territories.
Professor Sheona MacLeod becomes HEE's acting Director of Education and Quality.