Sir Keith Pearson and Duchess of Cambridge support global nursing campaign
2 March 2018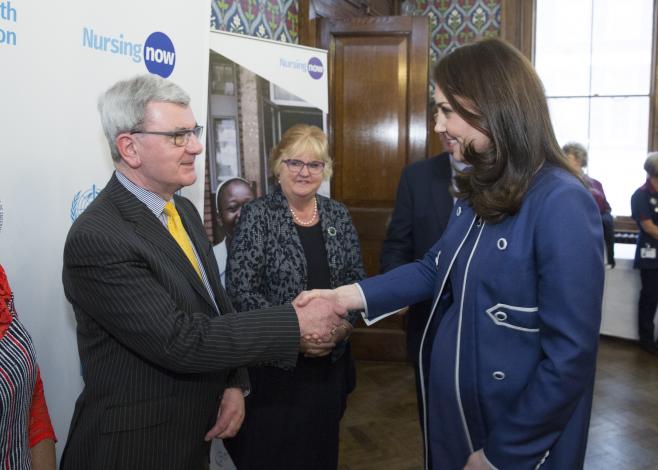 HEE's Chair, Sir Keith Pearson joined the Duchess of Cambridge and other healthcare leaders earlier this week in London to celebrate the launch of Nursing Now, a global campaign to raise the status and profile of nursing.
Run in collaboration with the World Health Organisation and International Council of Nurses, Nursing Now seeks to empower nurses to take their place at the heart of tackling 21st Century health challenges. The initiative aims to improve perceptions of nurses, enhance their influence and maximise their contributions.
Sir Keith Pearson, who sits on the Nursing Now Board, said:
Across the world we face huge challenges in tackling the health and wellbeing of our populations. Nursing Now really shines a spotlight on the integral role nurses play globally in promoting good health and preventing ill health and I am confident that this initiative will empower every nurse to find their voice.

We must cherish and value our nurses - they are the face, the heart and the hand of healthcare and an indispensable asset. This initiative rightly so gives them the recognition they deserve. Internationally, it is right that we support them in realising their full potential.
For more information go to www.nursingnow.org.