Support shown at time of need is staggering
30 April 2020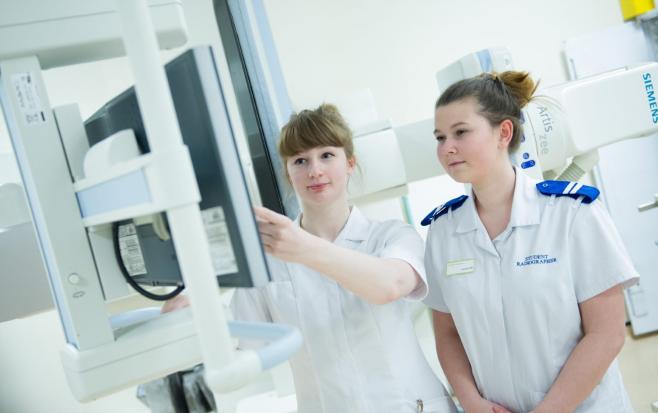 The number of student and trainees that have agreed to work on the frontline to help fight coronavirus has now reached over 30,000.
We have an incredible 22,457 student nurses and midwives to take up paid placements on the frontline and 2,423 Allied Health Professionals (AHPs). The AHPs cover a range of professions including occupational therapists, physiotherapists and paramedics.
An amazing 3,336 medical students have graduated early and volunteered to start work over the next weeks and months instead of in August and 2,200 medical school years 1-4  have agreed to support the frontline with various volunteering roles.
Professor Wendy Reid, Acting Chief Executive, Health Education England said:
"The number of trainees that are agreeing to come and support their frontline colleagues during this pandemic is truly humbling. We absolutely now need to ensure that all these students and trainees are deployed so that they can help patients and also support existing staff. These trainees could do essential work in a variety of ways including covering for frontline staff who will have been particularly busy for many weeks."
Professor Mark Radford, Chief Nurse, Health Education England, said:
"I'm blown away by the breath-taking response we've had from those student nurses, midwives and AHPs who have been able to opt in. Their determination, enthusiasm and willingness to support the Covid-19 effort is inspiring, and we're truly thankful for their contributions during these times.
"I would urge employers to place these fantastic trainees who are so keen to help, so that they can make the contribution they signed up for and help support your frontline staff and benefit patient care."
Beverley Harden, AHP Lead, Health Education England, said:
"The sustained commitment of our students, our universities and our organisations to supporting Allied Health Professional students to contribute to the delivery of care during the pandemic, whilst still learning and developing as clinicians,  is so wonderful to see. Every student is a precious part of our future and to the contribution of AHPs to critical care delivery and so importantly to drive rehabilitation pathways to get people back to work, back to care and back to life.  
"We are so grateful to you all, thank you." 
https://www.hee.nhs.uk/coronavirus-covid-19