We are the NHS - find a life changing career today
21 October 2021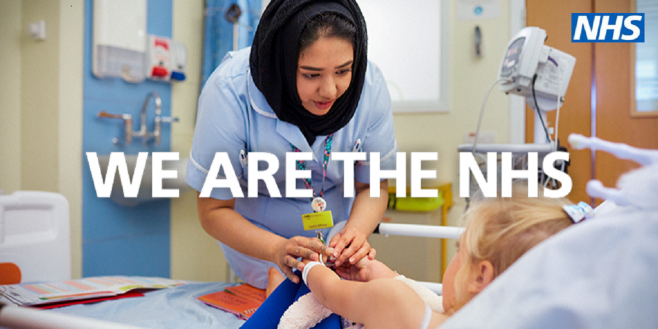 Professor Mark Radford, Chief Nurse, Health Education England said:
"There are so many fantastic roles that lead to amazing careers in the NHS including nursing, Allied Health Professions and Healthcare Support Workers to name just a few.
"Our focus at HEE is to ensure that trainees, students and learners have the right support to be able to complete their studies successfully. Over the past couple of years, this has included investing in clinical placements and in our universities, to ensure that students have access to the best quality experience that will support them in providing world class care.
"The Covid-19 pandemic has shone a spotlight on the important contributions of our health and care workforce and I'm prouder than ever of what we achieve collectively. I'd encourage everyone to consider joining our team – with hundreds of roles on offer, the right one is there for you."
For more info on how to find a life changing career in the NHS https://www.england.nhs.uk/2021/10/nhs-chief-calls-on-people-to-consider-lifechanging-careers-in-nhs/