AHP Pre-registration Student Practice-Based Learning Programme
The NHS requires more people working in AHP roles to meet the care demands it will face over the coming years. To achieve this more student AHP's are required, leading to a need for an increase in placement capacity. The placement expansion programme has focused on developing placements in a wider range of settings, introducing new types of placement opportunities to expand practice learning beyond traditional models of care. This has allowed students to undertake placements in new clinical areas, focus on research and education skills, leadership skills, role-emerging placements and to expand AHP practice into new areas of healthcare provision.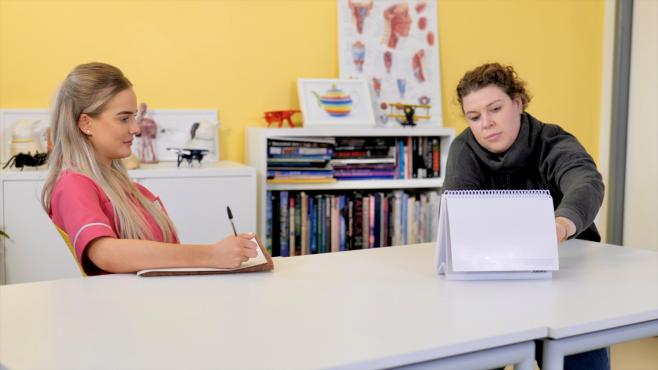 Not all AHP training programmes include mandatory placements in mental health and learning disability services, but some professions are more embedded in these services and therefore placements are more common. For example, all occupational therapy students have to do a placement in mental health. The arts therapies (art, music and drama), as psychological professions, tend to experience placements in mental health, less so in learning disability settings.
Placements in mental health and learning disability settings have been far less common, in dietetics, paramedicine, physiotherapy and speech and language therapy. This guide highlights how important developing placements in mental health and learning disability services is for patients and service users, students and training institutions and for employers looking to expand the future workforce.
This guide, and accompanying resources, will be useful for those considering, or involved in AHP placements including:
- AHP students
- Higher Education Institutions/Education Providers
- Placement Providers
- Service Development Managers
This guide was developed as part of a project which includes other resources, including a short film, available on the HEE website. 
It contributes to a wider goal of HEE to ensure the skills of AHP's are recognised and understood as key contributors to the mental health and learning disability workforce in the future.