Workforce capability
Resources to help you understand what skills your workforce needs to transforming care in your area and tools to help you to measure whether you have these skills in your existing workforce and help you understand any gaps
---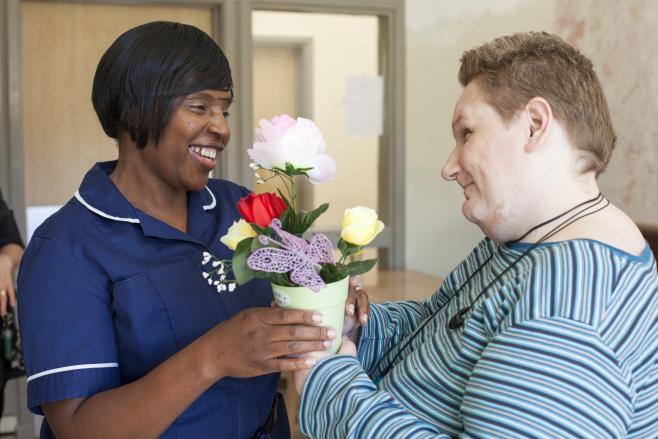 Frameworks and learning needs analysis 
The Generic Service Interventions Pathway, skills and competency framework, learning needs analysis tool, and Core Skills Education and Training Framework, combine as a comprehensive suite of resources to help commissioners and providers, identify, plan and deliver effective workforce transformation to better support people with learning disabilities.  
The Generic Service Interventions Pathway, skills and competency framework identifies the necessary skills and knowledge required to deliver specific interventions and enables new roles and ways of working to be established. Using the learning needs analysis tool will then highlight the learning required to meet the identified level of skills and knowledge - whether in new or extended roles. Once these have been identified, the Core Skills Education and Training Framework provides guidance and standards to deliver education that will achieve the required learning outcomes and develop the necessary skills and knowledge.
Skills and Competency Framework
The Generic Service Interventions Pathway - a learning disability skills and competency framework - details generic health and care interventions aimed at people with learning disabilities, and the skills and competencies required by those delivering the interventions. The framework is available to download as a PDF or as an interactive online version.
Providers - The Framework can be used to plan and identify the skills and competences an existing workforce needs to deliver new or different services.

Commissioners - The Framework outlines the high level interventions that any commissioned service needs to deliver.

Education and training providers - The Framework can be used to help designing education and training programmes for the health and social care workforce that deliver services to people with learning disabilities in a range of settings.
Transition Pathway Competency Framework
The Learning Disability Transition Pathway Competency Framework provides more detail for those working with people in transition from children's to adults' services and supports the development of successful transition teams and new roles.  The framework identifies things that people who provide learning disability services during transition need to know and do when supporting a young person in transition and helps identify the components of effective education and training.
Managers of services working with young people with learning disabilities at Transition - The Framework can be used to identify new ways of working and better understand the development needs of the workforce, helping them to maximise their contribution. It will also support the development of multi-agency teams and help service managers identify the need for, and development of, new roles
Education commissioners – The Framework supports competency based learning and development programmes
Service commissioners and workforce development leads – The Framework can be used to help describe service models and develop specifications and assurance activities that underpin the delivery of effective services.
Learning needs analysis tool
An online software tool linked to the competences in The Generic Service Interventions Pathway has been developed. It enables organisations to undertake a learning needs analysis exercise with their workforce and a reporting function allows the results of the exercise to be downloaded and analysed.
Access to the software is available free of charge for specialist NHS learning disability providers, reduced rates have been negotiated for other health or social care providers and are available on a sliding scale dependent on the size of the workforce. 
For further details and to access the tool email Lisa Proctor.
Core skills education and training framework
The Learning Disabilities Core Skills Education and Training Framework sets out the expected learning outcomes and minimum standards for the delivery of education and training-related core skills, this includes common and transferable skills and knowledge that can be applied across different types of service provisions.
The framework is presented in 18 subjects, covering relationships, supporting children and young people, promoting independence, equality, law and ethics. It is applicable to all health and social care employers, as well as to educational organisations that assist in training students who will be subsequently employed in the health and social care workforce.
To better understand how you can use the framework, take a look at what is being achieved by learning disability teams in the West Midlands.
Care Roles to Deliver the Transforming Care Programme - Building the Right Support
Care Roles to Deliver the Transforming Care Programme - Building the Right Support is a guide to help transforming care partnerships, commissioners and providers, build the direct support workforce - informing the commissioning of education and development of service specifications. The guide examines existing roles - activities, skills, knowledge, training routes and qualifications - and maps them across health and social care. It outlines the required standards for a direct support worker, explains how a pool of available workers can be grown and how workforce development contributes to a person centred approach.
Generic role templates
A set of generic role templates (available in the related documents below) support people who commission and provide health and care services, design new and different roles in learning disability community services. The templates contain the core competences that are needed by community teams. Organisations can pick and choose the relevant activity-specific competences based on the features and focus of the role that is being designed.
The templates will be of particular use to organisations developing community crisis prevention and response services, intensive support service, and other integrated service configuration.
An accompanying user guide provides further information on the underlying principles, values and behaviours, systems and structures that are required to design, recruit and sustain an effective workforce to deliver the Building the Right Support agenda.
Transition role templates
Two transition role templates have been developed to support the transition of young people with  learning disabilities from children's to adult's services and will be of use to health, social care, education, private, independent and voluntary sector organisations. They are designed to support people who commission and provide health and care services to review current roles and to design new ones that will improve the transition of young people with learning disabilities. The role templates include activities that might be undertaken by a person working at level four or five in relation to the transition. The provision of this support may be only one aspect of the overall job carried out by a worker. Organisations can identify the specific competences relevant to the transition role being developed. Support for the transition to adult services may be provided by several members of an integrated care team and/or by a range of agencies.
Positive Behaviour Support
Positive Behaviour Support (PBS) is a person centred approach to bring long term support to people with a learning disability, and/or autism, who have, or may be at risk of developing, behaviours that challenge.  This includes children, young people and adults.
It's important for family carers and paid staff across health, social care and education to be appropriately trained and supported to deliver PBS effectively.
We work in partnership with experts to develop and add to tools and resources that promote PBS education and training.
PBS key messages is a document that clearly sets out the aims, nature, principles and how PBS is delivered.  It provides clarity to people families and organisations about what we mean when we talk about Positive Behavioural Support.
Positive behaviour support organisational and workforce development framework provides a framework for organisations to support the delivery and workforce development aspects of PBS.
Our partner organisations Skills for Care, Skills for Health, the PBS Academy, the Challenging Behaviour Foundation and BILDs Centre for the Advancement of PBS each offer tools and resources for PBS education training and delivery. 
Through our learning disability programme, we aim ensure that the learning disabilities workforce has the education, skills, values, knowledge and behaviours they need to effectively deliver and improve services, both now and in the future. Working with Skills for Health and Skills for Care we're providing support and guidance to the transforming care partnerships - enabling the development and implementation of sustainable workforce plans to deliver new models of care.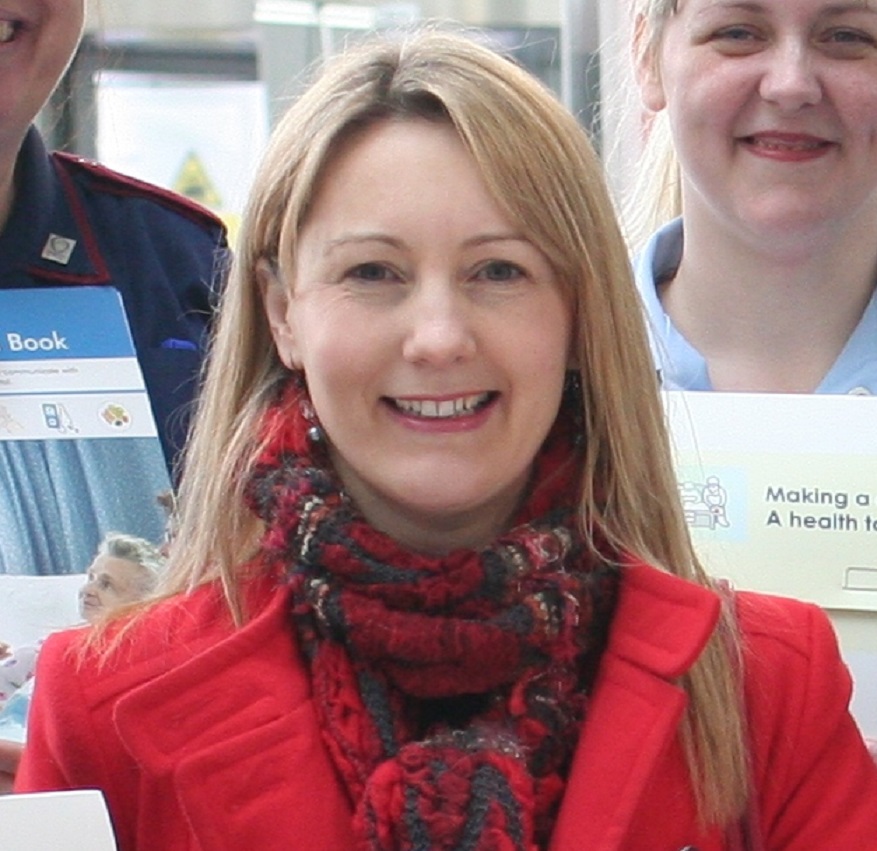 Understanding how to use the learning disabilities framework and learning needs analysis tool 
Read More
Developing a learning disabilities workforce with the education, skills, values, knowledge and behaviours required to effectively deliver and improve learning disability services
Read More