Nursing associate trainee case studies
Some 2,000 nursing associates are currently in training across England. This page features case studies of trainees embarking on their nursing associate careers.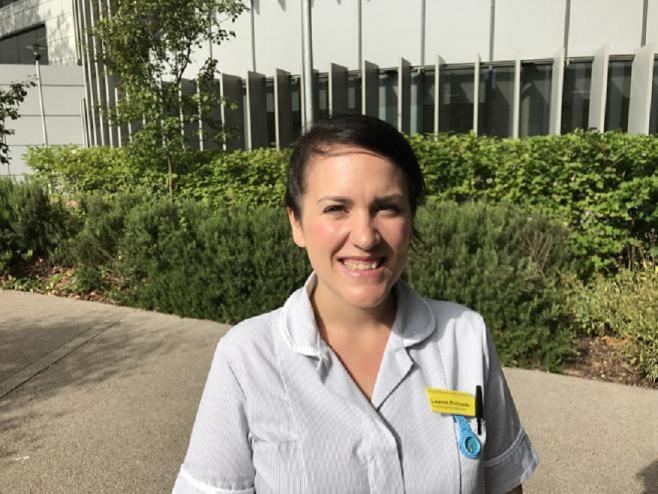 Meet the future nursing associates
Click on the image and watch a video featuring Leanne Roberts, a trainee in Devon and Exeter, who talks about what she wants to get out of training to become a nursing associate.
Leanne is one of dozens of trainees that have started the exciting new training programme in hospitals and care homes across Devon.
I am expecting to get a wide range of skills, to get a lot of on-the-job training, meet lots of people, get my qualifications so I can still do my nursing.

I've always been a people person and enjoying looking after patients and getting to know them. I also really like the clinical side, so when I learn a new skill I get ridiculously excited about it!

Leanne Roberts, trainee Nursing Associate in Devon.
In December last year I received the most exciting news of my career. From 30 January 2017 I would be starting in my new role as a nursing associate! I have previous care-based experience of working in children's services but as a nursing associate.  I'll be able to branch out into other areas, equip myself with wider experience and further my skill set. The nursing associate role is everything I had been waiting for. It's a role I truly believe in and it really makes me feel as though I'm on the right path and progressing in my career.

Amy Leigh is a nursing associate in training in Cheshire.
Trainee nursing associates - in their own words
Listen to trainee Nursing Associates talk about why they began this career route, the training so far and what their aspirations are for the future.
Download case studies
You can also download case studies from this page.
Get in touch 
If you have any case studies or comments you would like to share about training to become a Nursing Associate simply get in touch with the team.