Return to Practice
allied health professionals and healthcare scientists
Return to Practice
allied health professionals and healthcare scientists
Return to Practice
allied health professionals and healthcare scientists
Return to Practice
allied health professionals and healthcare scientists
Return to Practice
allied health professionals and healthcare scientists
Return to Practice: allied health professionals and healthcare scientists

If you trained as an allied health professional (AHP) or a healthcare scientist (HCS), but have since left the profession, we run a programme that can provide help and information if you want to return to practice.
---
The Return to Practice (RtP) programme enables AHPs and healthcare scientists that have left their professions to re-enter and gain their HCPC registration.
You already have the skills and experience to make a big difference to patients, clients, carers and their families and we want to help you on your (RtP) journey.
Anyone considering returning to practice should definitely give it a go, it is never too late to get back into the work place, I am proof of that!

Mark, Diagnostic Radiographer and returner after 29 years.
Am I eligible?
The programme is open to and supports:
All AHPs or healthcare scientists who live and plan to work in England, once returned to the Health and Care Professions Council (HCPC) register.
AHPs or healthcare scientists who have previously registered with the HCPC or qualified in the UK, but have not registered in the last five years.
Registrants who remained on the HCPC register for more than two years but have not practiced.
Currently the programme is not open to:
Overseas AHPs or HCSs that qualified abroad and have never been registered with the HCPC.
Returnees looking to work outside England when they have returned to the register.
Returnees that have any fitness to practice issues cited against them by the HCPC.
If it is over five years since you qualified, and you never registered with the HCPC, please contact the HCPC for advice.
The programme is unable to support BMS looking to undertake a period of updating to meet their Certificate of Competency. The programme is unable to support training posts.
Currently HEE AHP/HCS RTP programme is unable to support Social Workers to return to the HCPC register. Should you require any further support in this area please follow the link. http://www.returntosocial.work/
If it is over five years since you qualified, and you never registered with the HCPC, please contact the HCPC for advice.
Register your interest
The first step on your RtP journey is to let us know that you are thinking of returning to practice. We can then keep you up to date with any new courses, funding and support that are available for you.
Whether you want to start straight away or are thinking of returning in the next few months, get in touch now because you have a year to complete your journey once you have registered your interest with us.
I had been away from the profession for 25 years but it didn't take long before I felt very at home again after all people haven't changed, the skills you need to motivate and engage with people are still the same and human anatomy is still the same!

Diane, Physiotherapist and returner after 25 years.
What will I need to do, to return to practice?
If you are registered with the HCPC and have been out of your profession for 0-2 years there is no need to do any additional study or work experience. You can apply for relevant jobs straight away.  However, if you would like to talk through your options, or feel you need some support, contact us at R2PAHP-HCS@hee.nhs.uk  
If you have been off the register for two or more years, or if you did not go on to register after qualification, you will need to undertake a period of updating your skills and knowledge before you can return to work in the healthcare sector, including the NHS, private, voluntary and independent sector and become re-registered with the HCPC.
HCPC recommends these minimum requirements to update your skills:
0-2 years out of your profession – no requirements
2-5 years out of your profession – 30 days of updating your skills and knowledge
5 years or over out of your profession – 60 days of updating your skills and knowledge.
Your professional body may support you with the specific RtP requirements for your profession. These details, along with current university courses, are listed in related documents. 
For me it was well worth the journey and the feeling of accomplishment is arguably greater than when I graduated university, simply because of the juggling act of home/study life. I feel very proud to be able to say I am now a practising Occupational Therapist.

Ashleigh, Occupational Therapist and returner after six years.
Supporting your study
Many universities and NHS Trusts are encouraging returnees to work with them to gain the relevant skills and knowledge to meet the re-registration requirements for the HCPC.
We can provide funding for out-of-pocket expenses and any relevant RtP course or appropriate postgraduate study delivered by English AHP/HCS pre-registration universities.
There is more information on professional bodies and details of current university courses available here in the related documents.
What will returning to practice be like?
Every RtP journey is different and depends on how long you have been out of the profession, how much support you want and what you want to do after you have re-registered.  Some of the returners we have helped have shared what it was like for them in the case studies.
Launching the campaign, Professor Lisa Bayliss-Pratt, Chief Nurse, Health Education England said: 
There are many fantastic former healthcare professionals with lapsed registration that have years of knowledge and experience as members of the therapeutic and diagnostic caring team. We need you. 

If you are passionate about making a difference to patients, service users their families and careers then this opportunity will be of interest. If you are a highly compassionate individual who would like to return to the profession that you left - this is definitely for you. We will be with you every step of the way from helping you to find a returner programme that is right for you, through to sourcing placements as well as completing your assessments.
Beverley Harden Allied Health Professionals' Lead, Health Education England National Clinical Advisor, New Care Models Programme, NHS England Associate Director of Education & Quality, Health Education England, South said:
Whatever we do and wherever we work within the NHS, we have the skills to change people's lives. Every AHP and HCS returning to practice is a win for the patients we treat and a triumph for the wider NHS.

Over the years I've been privileged to help many AHPs return to practice. I remember an occasion 15 years ago, when a former AHP came to see me. She was keen to get back into work but felt she had little to offer. I was astounded - here is someone with life experience, used to juggling multiple priorities, caring and compassionate and hungry to get back to work. Exactly the kind of person we need.   

She soon joined our team and worked incredibly hard. With our support she got back onto the HCPC register and I can proudly say she was the most wonderful addition to the team. I recently discovered she has been appointed to a consultant post – a fabulous achievement and very much deserved.

This programme is a wonderful example of how we recognise the value of returnees and the support we can give you to return to practice.

I am delighted at the prospect of so many of you returning to life as an AHP and HCS, please get in touch with us and we will support you in a way that works for you.
Case studies 
Read our case studies including;
Ashleigh Allen - occupational therapist 
Diane Shipp - physiotherapist
Rachel Bridges - radiographer
Llinos Hobson - speech therapist 
Mark Waddell - radiographer 
Nick Morgan - Orthoptist
Related Documents
FAQ
List of professional bodies and universities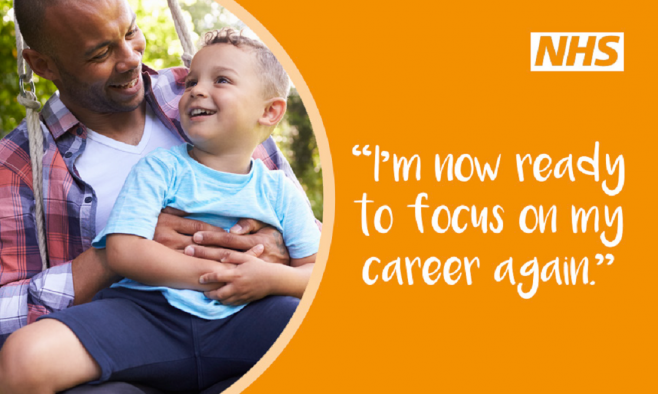 Complete the form on this page and a member of our team will be in touch.
Read More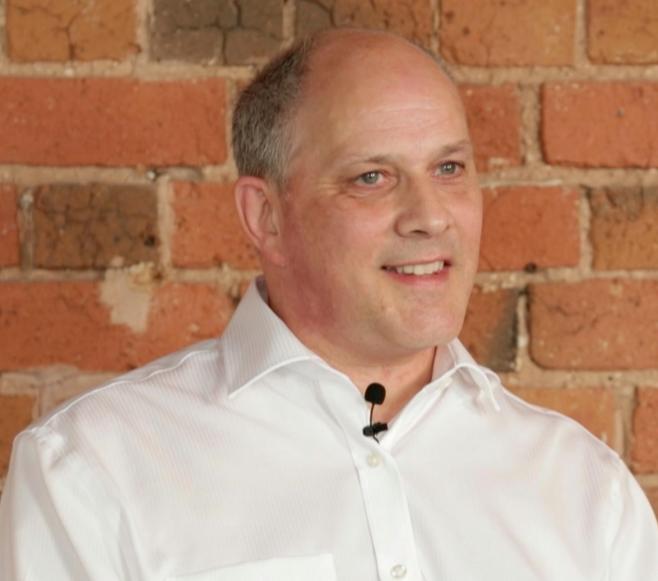 26 September 2018 19:00 to 26 September 2018 20:00
Join our Twitter chat and find out about returning to practice for AHPs and healthcare scientist
Watch our video case studies: