Laura Roberts Discovery Report Blog
3 August 2021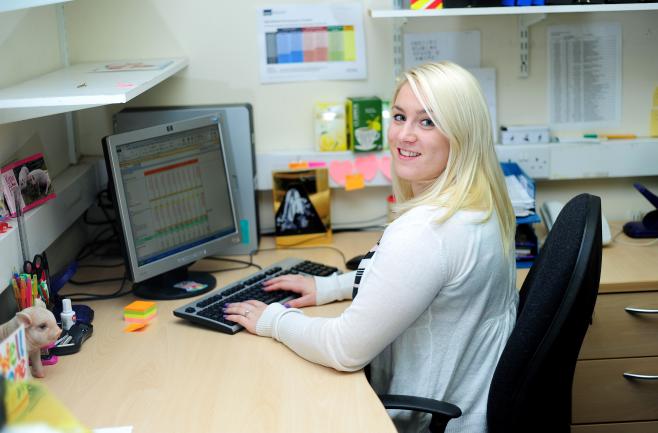 Work experience is a way in which we can give people a window into what working in the NHS is really like, giving them an idea of the types of jobs and careers that are available. Not just young people of school leaver age, but veterans, university leavers and people who are looking for a change of direction. We also have to ask from the point of view of NHS organisations and employers, what can work experience do for us? By giving people an opportunity to take a look we give ourselves the opportunity to speak to these people and really make clear the breadth of roles available, ensure that they know that working in the NHS is a rich, rewarding experience with good terms and conditions we can help to plant the seeds of the NHS workforce of the future.
Health Education England, for the last year has been working with employer organisations and others to look at what the NHS's work experience offer to the public should look like. What we found will not come as a huge surprise to anyone. We found a lack of systematic working, those looking for a work experience opportunity found it difficult to know where to look and all too often opportunities go to those who have contacts in NHS organisations. 
The newly published The Future of Healthcare Work Experience Discovery Report outlines a system where work experience opportunities would be advertised, where members of the public could brows and apply in an open, transparent, and equitable way and where an organisation commits to filling a number of work experience placements at the beginning of each year. It is important that we as NHS organisations, if we are to use all leavers available to use, look very carefully at what this report is proposing and seize the opportunities it offers, to not only build the workforce of the future but shape a workforce which represents the communities they serve, a workforce as diverse as those communities. We know an NHS workforce which understands its communities can treat and care for them more effectively.
We are all too aware that certain groups within our local communities are less likely than others to pursue a career in health services, which is a barrier to our HEE vision.  A nationally consistent approach to the distribution of work experience placements gives us the opportunity to ensure they are disseminated equitably across all our communities.
We also have an opportunity to use technology to bring an insight of working in the NHS to a broader number of people. Many of you will be reading this on an electronic device in your home having just finished or about to attend a meeting via a video call. There are many ways we can use technology to enhance the work experience offer and learning in general for those outside and those already working in the NHS and the Discovery Report explores those opportunities in detail.
Work experience for the individual can be the spark that results in a career which touches tens of thousands of lives, whether that is in a frontline role or working in a supporting capacity. For NHS organisations, a properly organised and coordinated system of work experience distribution which ensures equal access to opportunity can be an extremely useful tool in building and shaping the healthcare workforce of tomorrow. So, I encourage you to read the Discovery Report and think carefully about what it proposes and how we can come together as one NHS to give people a proper opportunity to consider a career in the NHS for the benefit of patients and the public.
To read The Future of Healthcare Work Experience Discovery Report visit: http://www.hee.nhs.uk/workexperience
HEE will publish its official response to The Future of Healthcare Work Experience Discovery Report in the autumn.