Advanced clinical practice
Advanced clinical practitioners (ACPs) come from a range of professional backgrounds such as nursing, pharmacy, paramedics and occupational therapy. They are healthcare professionals  educated to Masters level in Advanced Clinical Practice and have developed the skills and knowledge to allow them to take on expanded roles and scope of practice caring for patients.
---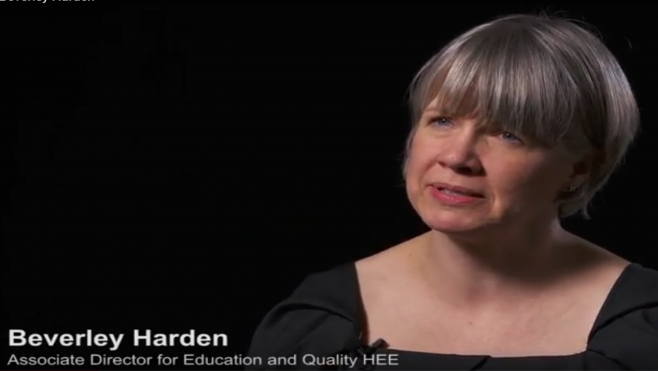 Our work aims to deliver a single, nationally agreed definition for ACPs and a clear career pathway into and within the role.
ACPs enhance capacity and capability within multi-professional teams by supporting existing and more established roles. They help to improve clinical continuity, provide more patient-focused care, enhance the multi-professional team and help to provide safe, accessible and high quality care for patients.
There is currently, for the first time, a definition of what an ACP is or what the requirements are into entry. To ensure that there is national consistency across the role and to ensure that advanced clinical practitioners, colleagues, employers and patients clearly understand the role, we are developing a competencies framework. This will provide current and future ACPs with guidance and principles that they should follow throughout their professional lives and clearly outlining a career pathway into and through the profession.
We recently spoke to clinicians about their experiences of becoming ACPs. Click the image above to see the extended video featuring interviews with all clinicians.
There is a series of case studies on ACPs available to download from this website. 
"As a Nurse Consultant myself I directly saw the patient and organisational benefits of Advanced Clinical Practice delivered care.  This programme of work with HEE develops a common understanding across professions and agreed education and competency arrangements, it is the ideal platform to deliver an innovative NHS Workforce solution."
Mark Radford, Director of Nursing – Improvement, NHS improvement
"Advanced Clinical Practice enables practitioners to further develop their levels of clinical knowledge and understanding leading to greater decision making skills, ensuring high quality, safe and effective patient centred care."
John Clark, Director and Dean of Education and Quality - South of England, Health Education England
"Harmonisation of advanced levels of practice across the professions is important in enabling wider and efficient roll out of advanced clinical practice to continually support improvements in patient care."
Charlotte Beardmore, Director of Professional Policy and representing HEE AHP Advisory Group, The Society and College of Radiographers
Advanced Clinical Practice: Delivering a harmonised definition and framework   #ACPfit4thefuture
Our first Advanced Clinical Practice conference took place on Wednesday 30 November 2016. Presentations from the event are available to download from the bottom of this page.
Videos of some of the speakers are available to view.