Biggest week in NHS history … workforce matters
11 December 2020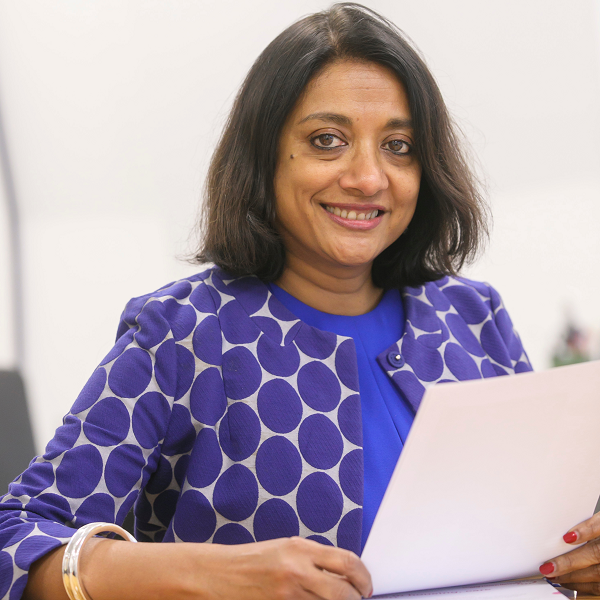 This week has been one of, if not the biggest week in NHS history as we launched the COVID vaccination programme for health and care staff and the public we serve.
Having observed across the media, nurse May Parsons giving the first ever COVID vaccine to a patient at University Hospital Coventry and Warwickshire, and seeing many other stories of health and care staff, and patients at hospital hubs across the country receiving the vaccine for the first time, it was a moment of personal pride and privilege to be part of the NHS.
As I outlined last week, HEE is continuing to support the national COVID-19 vaccination programme, working closely with DHSC, NHS England and Improvement and Public Health England (PHE) to train and deploy a huge number of vaccinators across hospital hubs, vaccination centres and primary care, whilst maintaining NHS services during a busy winter period.
This is no mean feat and without Our NHS People we wouldn't even be able to get off the starting blocks. Seeing how our health and care staff, students and trainees, retired NHS clinicians and third sector volunteers are rising to the challenge is inspiring and demonstrates how special they all are. Equally, are the national efforts to recruit and train these staff in delivering the COVID vaccine. An example of this is the work HEE and PHE have done to ensure that within the last two weeks (since the MHRA licensed the Pfizer vaccine for use), over 21,000 clinicians, including over 8,000 nurses and midwives, have clocked up more than 39,000 hours of learning online. I'm very proud of our e-Learning for Healthcare team for this remarkable contribution and achievement.
Workforce truly does matter - services are nothing without well trained and experienced staff to deliver them. That's why our role at HEE remains so important and is central to everything the NHS does to treat and care for millions of people every day.
HEE's promise to you all is to continue to play our part as an expert partner in workforce training and education across the system, building on our continued record breaking successes over recent years to improve access to training and boosting workforce numbers.
Best Wishes
Navina
Dr Navina Evans
Chief Executive
Health Education England
This Page was last updated on:
27 November 2020