Celebrating National Nurses Week, and the International Day of the Midwife
13 May 2022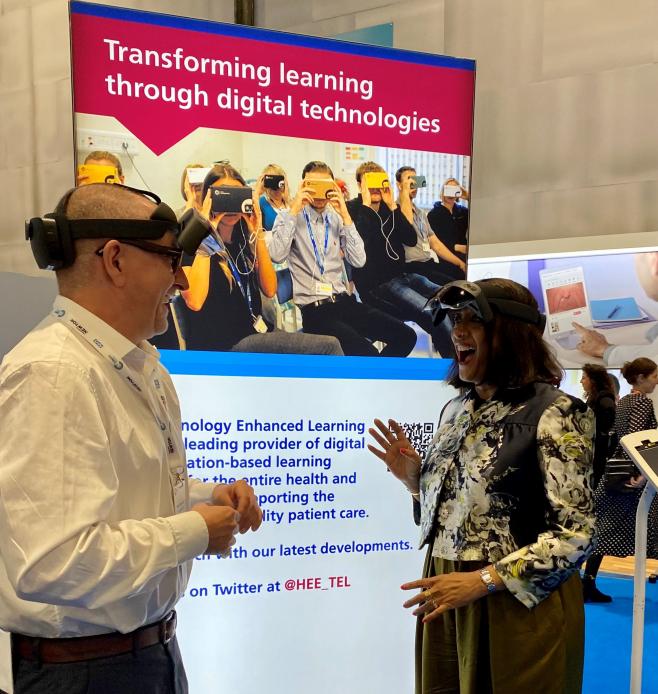 Over the past week we have celebrated National Nurses Week, and the International Day of the Midwife – a good opportunity to thank all Nursing and Midwifery teams for their hard work and dedication, and to celebrate their achievements. 
Nursing and Midwifery are both incredible professions that are fundamental to the NHS, and the health and wellbeing of our society. I'm so proud of our Nursing and Midwifery partnerships, as well as our students and educators, who have met and overcome numerous challenges with great success over the last few years through the COVID-19 pandemic and continue to do so as we support recovery. In HEE, we continue to play a key role in increasing nursing and midwifery numbers, improving the diversity of the workforce and ensuring quality training. 
In 2021, a record number of applicants spanning all age groups applied to study nursing in England, with 28,815 people choosing a nursing course as their first choice through UCAS. More than two-thirds said the pandemic inspired them to apply to study to become a nurse, meaning that despite challenges, the pandemic presented an opportunity to increase numbers. In HEE we ensured this surge in applications was met with an increase in acceptances, pledging £15m in funding to expand clinical placements across nursing and midwifery (as well as allied health professions (AHPs) and healthcare science).  
We have also helped promote nursing and midwifery careers as part of the 'We are the NHS campaign' through the 'Once a nurse, always a nurse' strand, in partnership with Heart Radio, the UK's biggest commercial radio brand. The partnership features nurses and midwives telling their inspiring return to practice stories on radio adverts, the Heart Radio website and their social media channels. Our teams in HEE are here to support and guide nurses and midwives through their journey to return to practice, offering tailored advice and the opportunity to request a call back from HEE's regional teams via our Health Careers website. 
Alongside increasing numbers of applications, placements, and acceptances, we are also helping to drive innovations that will shape the future of Nursing and Midwifery. Our Blended Learning programmes are key to this and offer flexible training for those who would have otherwise been unable to study due to other commitments, such as having a young family or a caring role. Blended Learning degrees and CPD enable students to train using a mixture of practical experience (in locations convenient to them), while other aspects of their training are delivered using remote, digital technologies. These are high-quality training opportunities, which really take advantage of current and emerging technologies such as Augmented Reality, Virtual Reality, Simulation, Avatars, gaming and Virtual Learning Environments (VLE). The courses are also intended to appeal to those who may have a particular interest in technology and using their digital skills to study and in their healthcare careers, helping to prepare a workforce which is ready to take up new technologies in the future – students will get easy access to new and emerging technologies, giving them, and their future employing trusts, stronger digital capabilities. Importantly, students still get significant practice experience, spending up to 50 percent of their training time in practice settings. These programmes are exciting developments, with Blended Nursing degrees launching last year and Midwifery this year – I look forward to seeing where they will take us and what the future holds.  
Best Wishes
Navina
Dr Navina Evans

Chief Executive 

Health Education England
This Page was last updated on:
13 May 2022