Coming together to weather the storm – the cultural impact of COVID
29 January 2021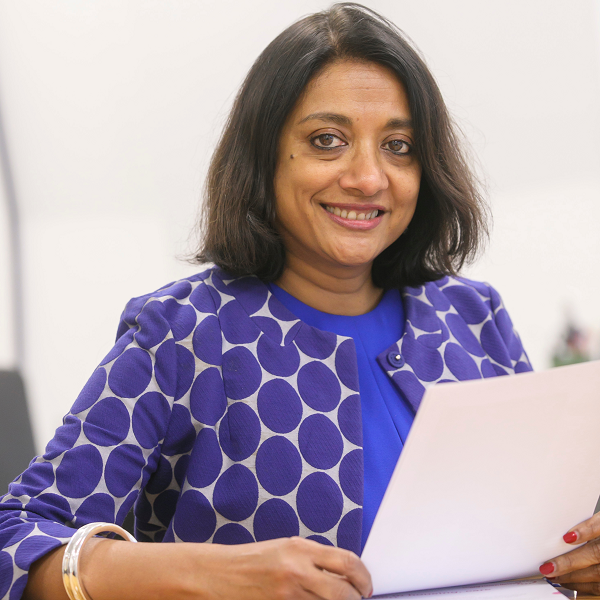 Despite the fear, loss, and uncertainty brought about by this pandemic, we have seen numerous examples of our people within HEE, and across the health and care system, coming together to weather the storm by supporting one another to address the challenges it has triggered.
Across the health and care system we are responding to the pandemic with unprecedented levels of adaptability and agility. Ready or not, digital transformation has been thrust upon us all, and many are realising its inherent advantages for efficiency. The current COVID-19 culture is clearing away rigid structures to embrace change and prepare for even more innovation moving forward.
I am really keen to better understand the cultural impact of the pandemic on HEE, our partners and learners, and what is being called for going forward. 
I am acutely aware that in tough times such as these, our values and behaviours are often amplified. It has been clear from the outset of the pandemic that our people and partners alike have been reprioritising the values that guide their decision-making. Energy has shifted to an increase in values around agility, innovation with well-being at the forefront. This shift in values reflects the need that our NHS people are feeling to take care of one another.
We are actively encouraging and listening to our HEE colleagues, partners and learners to hear what they would like us to carry forward into the new normal. We will continue being responsive to the environment around us, and to finding better ways of working together as we look ahead to post-COVID recovery.
COVID-19 has brought about a new and improved way of working together and a positive shift in organisational values across HEE, but the transformation is not complete. This is our opportunity to build on the cultural impact of COVID to ensure we are more aligned with the desired culture of our people to help us recover and thrive in this new future being created.
Best Wishes
Navina
Dr Navina Evans
Chief Executive
Health Education England
This Page was last updated on:
29 January 2021