The Equality, Diversity and Inclusion (EDI) Improvement Plan
21 July 2023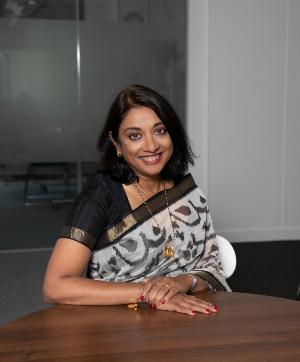 As Chief Workforce, Training and Education Officer for the NHS, I wanted to raise the importance of a Plan we have recently published. No doubt many of you will automatically think of the NHS Long Term Workforce Plan, but today I wanted to speak to you about the Equality, Diversity and Inclusion (EDI) Improvement Plan – one of the tools we will need to utilise if we are going to achieve the ambitions outlined in the Workforce Plan.
The Long Term Workforce Plan sets out how we will need to grow, retain and reform our workforce, and EDI must be embedded in all these areas. We need to attract diverse people to work in the NHS, ensure we create conditions that make them want to stay, offer new pathways into working in healthcare, and open up training to those who may not have previously considered it.
We need a workforce that reflects the population we serve to enable us to deliver inclusive patient care. It's wonderful to see that we've currently got the most diverse workforce in the 75-year history of the NHS, but there is more to be done to make it fully equal and inclusive.
The plan highlights why change is needed – data is available to show where we're currently falling short, including the underrepresentation of women at senior level, the gender pay gap, and the bullying and harassment disproportionally experienced by black and minority ethnic, LGBT+, and disabled staff. There is also a wealth of evidence that demonstrates the positive impact of creating inclusive work environments, resulting in better outcomes for both staff and patients.
It's the first EDI Improvement Plan that the NHS has been asked to produce and deliver and we hope that the framework of six high impact actions will allow you, with our help, to make improvements. We're now looking towards implementation and how we can work with you to support the achievement of the high impact actions across your organisation.
And this is not something we are asking you to do in isolation – we are creating our own plan at NHS England to deliver improvements that we can make for our people. We are examining our own workforce data, as well as gaining the insights of our staff into what we can do better.
The challenges of working within the NHS right now are very apparent and there is a lot of discontent. To deliver the workforce that the NHS needs, we need to fully embrace how we as employers can make conditions better for each person that commits to delivering for us and for the patients. We're the biggest employer in the UK, and one of the largest globally – let's do all we can to make us the best.
Best wishes
Navina
Dr Navina Evans

Chief Workforce Training and Education Officer
NHS England
This Page was last updated on:
21 July 2023