My priority is our people – those working with us now and in the future
22 January 2021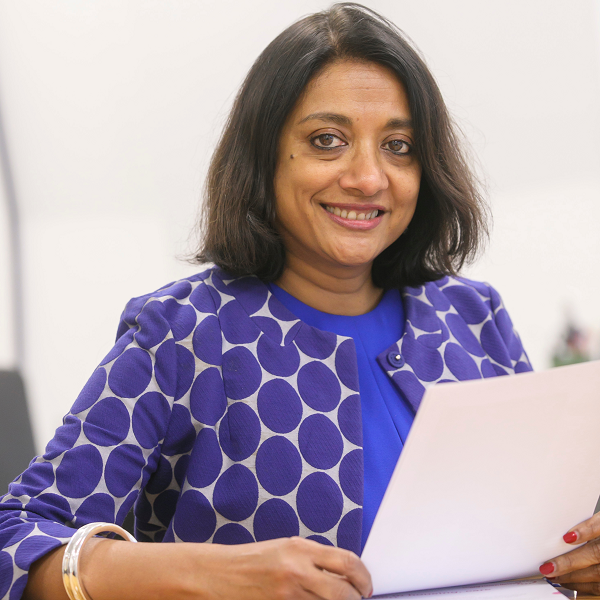 This week has yet again, taken the impact of COVID on the lives of our health and care colleagues, our learners, our families, our friends, and our communities to another level.
There is simply no way of describing the devastation felt on Wednesday on hearing about the highest daily death toll across the UK throughout the pandemic, which seems so futile as we continue to do all we can to rollout the vaccination programme as quickly as possible to those at highest risk. 
We are rightfully ensuring our frontline health and care workers and students caring for patients are protected, and as we approach five million people being vaccinated across the UK, I would like to add my immense gratitude to you all, for everything you have done, and continue to do in the fight against COVID.
My priority is our people – those working with us now and in the future. An unavoidable consequence of the pandemic is the disruption to student and trainee learning and education. We are truly grateful for the contribution all students and trainees have and continue to make, while on clinical placements.
We cannot do this alone. Our relationships with partners across the health and care system over the past 12 months have been strengthened, as we have all worked together to minimise the disruption to training and education as much as is possible, and to ensure students and trainees have the support and information they need to continue with their learning during this very difficult time.
It has not been easy, and we have not always got it right, but we are all trying our best in an unprecedented situation. During my first 100 days at HEE, I have heard from many partners about how much you have appreciated the impact of HEE getting increasingly closer to service, and that you want us to continue to do more of that. We've been working closely to understand and support regional impact and recovery and our role in raising the profile of the disruption to training and future workforce planning is critical.
I've heard some incredibly important feedback from partners across health and care and am keen to ensure we do not lose sight of this. During COVID, many people have told me that there has been a greater responsiveness from HEE around maintaining and protecting education and training, wanting to work quickly to find solutions together, and encouraging that and thinking through the scale up of innovation and adoption.
Post COVID there will be more opportunities to do things differently, rather than reverting to how we have always worked. We have an opportunity to think about how education and training is delivered. COVID has focused us on working and finding solutions together, and our priority must always be our people – supporting the wellbeing and careers of our learners both now and in the future is an important part of this.
Best Wishes
Navina
Dr Navina Evans
Chief Executive
Health Education England
This Page was last updated on:
22 January 2021