Our commitment to learners
10 October 2022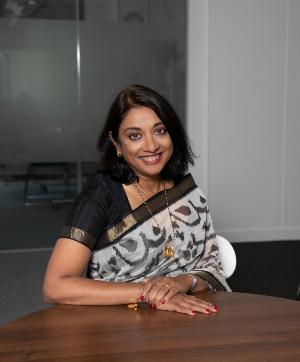 Over the past few years, HEE has focussed on working with partners and stakeholders to understand their perceptions of the organisation and act upon them. Initiatives set up by HEE programmes and within regions such as the National Trainee Engagement Forum (NTEF) and the Nursing and Midwifery Shared Decision-Making Council have placed student and trainee engagement at the heart of HEE, but we know from listening to students, learners and doctors in training that there is always more we can do to improve our communications and engagement. 
We are actively working to build on this to engage even more consistently and effectively with HEE's largest and unique group of stakeholders: post graduate doctors in training, students and learners, with an extensive multidisciplinary engagement programme.
Our work spans across the different HEE programme teams and covers both national and regional footprints, with national insights informing regional activity and vice versa. We are focusing on growing the voice of trainees, students and learners in guiding our work, signposting them to relevant information and HEE products, showcasing the value of HEE and celebrating the achievements of trainees, students, and learners.
We have recently developed a Training Recovery Toolkit co-designed with doctors in training which is aimed at Directors of Medical Education (DMEs), Training Programme Directors (TPDs), supervisors and other medical educators to illustrate the impact of interventions on training recovery and to encourage adoption of interventions to support the continued recovery of medical training. With this toolkit, we share real training recovery case studies that target multi-specialty specific needs of doctors in training and their educators and provide key contacts at HEE who can help with queries about training recovery interventions and funding. 
Beyond this in September, we launched a multi-professional 'HEE Welcomes Learners' campaign with a series of welcome videos from senior professional leads. This campaign is also supported by student top tips and a twitter campaign called #DearFutureNurse as a continuation of the work completed during the A-level results careers campaign.
We've also been working behind the scenes with students to co-design a student hub for nursing and midwifery students and trainee nursing associates. The hub will be launched on the HEE website this week and will include information on HEE, who we are and what we do; an animation aimed at students; resources available to students, and case studies of student nurses, midwives and trainee nursing associates.  
Looking ahead, during the autumn university term, we are trialling face to face engagement sessions with students directly at HEI careers and student fairs across the regions. This will be an opportunity to promote the new hub and to speak directly to and gain feedback from students. It will provide an opportunity to explain to students who we are and what we do, and why we are involved in their education and placement provision.
Our commitment to trainees, students and learners is to ensure their voice is meaningful, valued, embedded in HEE's systems, and contributes positively to HEE's ethos. By doing much more of this I believe the impact on our current and future NHS people can be transformational.
Best wishes
Navina
Dr Navina Evans

Chief Executive 

Health Education England
This Page was last updated on:
10 October 2022