Reflecting on our progress over the past year
23 August 2022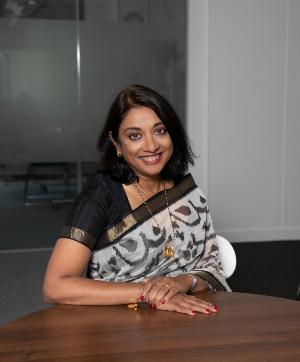 As the summer days start to shorten and many of us return from summer breaks, we look forward to the beginning of the new academic year, with many of our new learners starting their courses and the next generation of health and care staff starting out on their journey.
We have welcomed new doctors into the NHS, while others have moved on to the next step in their career. In addition to this, our Health Careers Team are supporting college leavers to take up the additional university course places available this year for nursing and AHP professions as well as encouraging them to choose from more than 350 NHS career routes.
Reflecting on our progress over the past year, I am struck by what a successful year it has been once again in education and training for the NHS workforce. As part of the NHS' recovery from the COVID-19 pandemic, Health Education England (HEE) has spent £30 million on supporting individual trainee recovery to help support training progression and trainee wellbeing. Despite COVID-19, we ensured trainees progressed and were recruited to 11,500 training posts. We are also delivering more flexibility for trainees, including the Less Than Full Time Training programme, that has nearly 800 doctors taking up this option so far.
More broadly, over 24,500 people, more than ever, started NHS apprenticeships in 178 areas, an increase of 20% on last year, we have over 31,000 more nurses and health visitors in the NHS compared to 2019, increased the cancer workforce by 4,352, recruited the largest number of trainee GPs ever, 99.3% of trainee roles targeted at some of our most deprived areas were filled, and the mental health workforce grew with an additional 1,578 peer support workers and 827 children's wellbeing practitioners.
It is vital that we respond to the changing needs of the NHS workforce with real action by looking after our people and retaining more people in the service, through more flexible, varied roles and providing a more flexible approach to learning. For our students on placements and doctors in training the past few years with COVID has been a challenging way to start their careers. They are our future colleagues and leaders of health and care and we ask that all providers ensure that students on clinical placement and doctors in new training posts get access to learning and educational support at the highest level.
But looking forward now, what do we need to focus on over the coming months? We will continue to reform professional education and work with our colleagues at NHS England and NHS Digital on wider system transformation for integrated care systems – leading support for workforce design, building capacity and capability to define innovative workforce solutions which optimise the use of resources.
At HEE, we pride ourselves on ensuring our expertise in training and education builds a stronger and more sustainable health and care workforce both now, and for the future. Despite the challenges we continue to face post COVID-19, with continued investment and our demonstrable determination, we will keep doing all we can to help people get to where they want to be in their future careers.
Best Wishes
Navina
Dr Navina Evans

Chief Executive 

Health Education England
This Page was last updated on:
23 August 2022