Responsibility at home and away
7 May 2021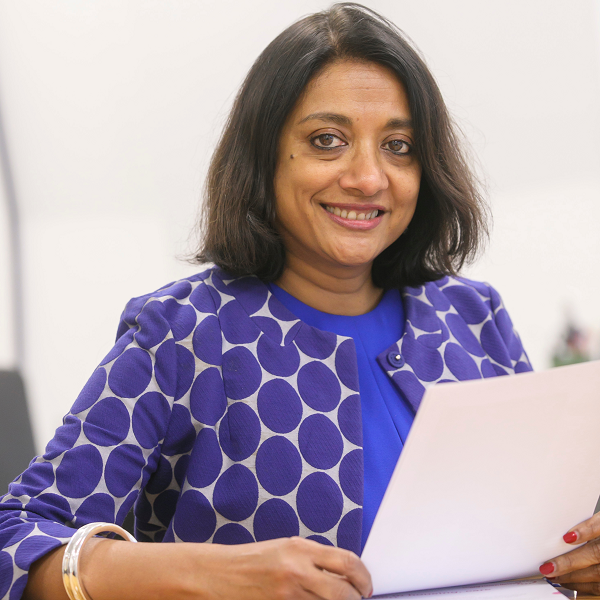 This week I have been reflecting on the value of responsibility and how it guides our actions. As you will be aware, the current COVID-19 situation in India has become desperate, and now exceeds the sobering total of 230,000 deaths as the tragedy continues to unfold.
I realise that many colleagues in the UK will have friends and family in India, and other countries, severely affected and I believe HEE, as well as the wider NHS have a responsibility to do our best for those in need.
So, the question I often ask myself in a difficult situation is, 'How am I going to act responsibly in this situation to make sure I'm ultimately doing the best thing for people?'.
I am proud to both observe and be a small part of the HEE and wider NHS response to the current COVID-19 situation in India. Our e-Learning for Healthcare (HEE e-LfH) Coronavirus resources have been made available, via eIntegrity, for the worldwide health and care workforce to access free of charge. Developed by HEE the programme covers the essential information health and care workers need to help respond to the global pandemic. Our global team have many connections in India and are actively sharing details of this resource to spread the word across their networks to ensure frontline health professionals are aware and can utilise these resources to help.
Please do help us by sharing the details throughout your networks with those who might benefit from these resources as they respond to the pandemic.  The free resources can be accessed via the eIntegrity website. For more information about eIntegrity email: enquiries@eintegrity.org.
In a similar vein, Dr Harpreet Sood, Non-Executive Director at HEE has also put together a series of webinars in his capacity as a Trustee of the South Asian Health Foundation. The webinars are an opportunity to share NHS experiences and learning from colleagues with healthcare professionals who are experiencing the second wave. The main focus has been on India however we are widening the scope to include any country that wants to join to help manage the pandemic. 
The first two webinars were held this week on Covid Oximetry @ Home and Remote Management and Hospital and ICU Management, and they have received an overwhelming response. There are a total of seven webinars currently planned working with partners including the AHSN Network and BAPIO, with support from the primary care team at NHS England.
With so much desire to help coming from individual clinicians, providers and organisations across the NHS, NHS England has established a Clinical Advisory Group chaired by Chief People Officer Prerana Issar which aims to co-ordinate the offer from the NHS to our Indian colleagues. The group will work with Indian institutions such as the All India Institute of Medical Services to share experience on managing Covid outbreaks. The group will include researchers in public and global health, alongside nursing and other health professionals who have experience of the Indian healthcare system. 
Thank you to everyone who has shown true humanity and responsibility in response to the global pandemic. Whatever you are doing, whatever your role and whatever part of the NHS you work in, doing the right thing for those in need is the heart of our responsibility. We must not lose sight of it; we sit firmly within the NHS and exist to share our knowledge, expertise and learning in the fight against the pandemic, in order to aid the people that need our help the most.
Best Wishes
Navina
Dr Navina Evans

Chief Executive 

Health Education England
This Page was last updated on:
7 May 2021