Going Global Day
Event Location:
Congress Centre 28 Great Russell Street, London WC1B 3LS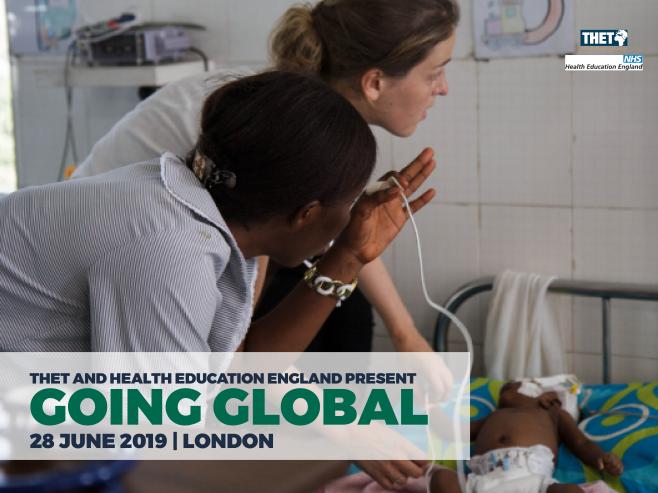 Going Global Day - volunteering and working overseas.
Health Education England and the Tropical and Health Education Trust is staging Going Global, the second one-day conference in a series of three events for healthcare workers keen to find out more about volunteering and working overseas.
The day explores the personal and professional preparation you may need to make before you travel, it identifies the learning and personal growth which might be gained from travel and ways to ensure you have an impact while you are there. There will be opportunities to network, to ask questions and to speak to those who have already done it.
Going Global is designed to provide interactive and engaging sessions for NHS staff and final year medical and pharmacy students the opportunity to learn about global health engagement. From exploring the different opportunities available, to understanding how you can capture the learning you gain whilst overseas, the day is a fantastic place to begin your global health journey.
The venue is the Congress Centre in London.
Find out more at: 
https://www.goingglobalday.com/