Apps being developed to help prevent childhood obesity
11 January 2017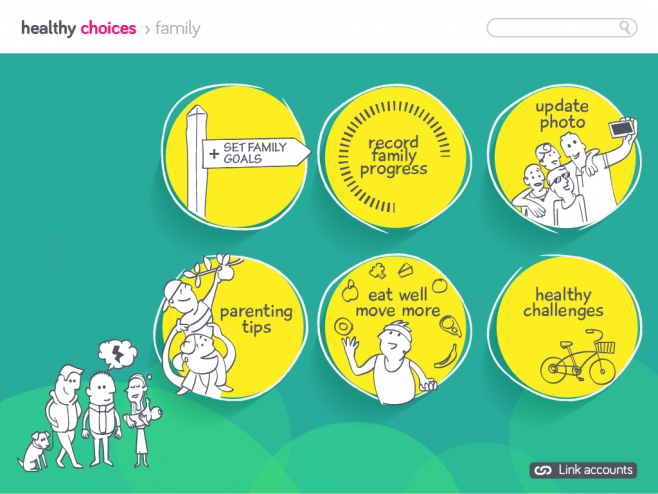 HEE is working with University of Southampton's Public Health department to design learning resources aimed at helping professionals to support families with children up to 15 years old to be more healthy and prevent obesity.
The partnership work will produce two mobile learning resources; one aimed at healthcare professionals and one for families. One of the innovative elements is that the apps can be linked so that healthcare professionals can see the goals that the family is working towards and support their progress. The apps are due to launch in March 2017.
The Family app aims to help families make healthier choices about their diet and physical activity. Families set health goals, identify the barriers that might stop them, then work towards the goals recording their progress as they go.
The Professional app helps healthcare professionals to support the families by providing tailored advice through the linked apps.
Alison Potter, Technology Enhanced Learning Lead HEE in the South said:
The project team has now involved users in testing the prototypes of the 'professional' learning resource including school nurses, dentists, nursery nurses and healthcare students and we have been very pleased with the feedback and the response.
Dr Julie Parkes, Head of School of Public Health, Health Education England Wessex said:
Childhood obesity is an enormously complex problem and these apps won't solve it alone. What they can do is remove some of the barriers to families living healthier, happier lives and give health professionals the tools and information to have meaningful conversations with families.
The collaboration includes partners from Portsmouth Hospitals NHS Trust; Southampton Medical Research Council; University of Bournemouth; Miltoncross Academy; Public Health England with support from behaviour change specialists, GP and Safeguarding leads.