HEE/NIHR Integrated Clinical Academic Programme: Round 4 doctoral and post-doctoral scheme competitions now open  
6 March 2018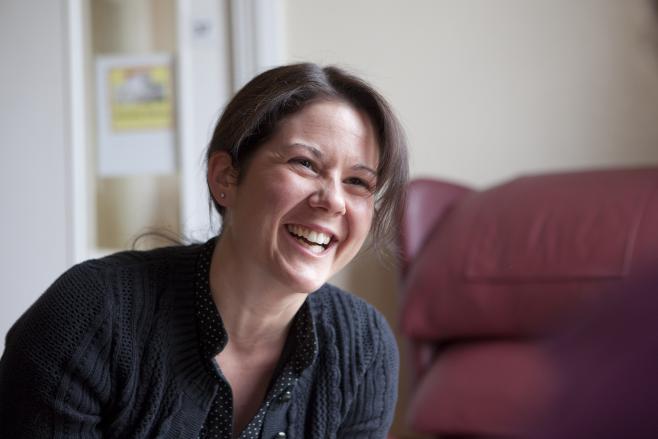 The Integrated Clinical Academic (ICA) Programme for non-medical healthcare professionals launches the fourth competition rounds for its doctoral and post-doctoral schemes.
The programme, which is funded by Health Education England (HEE) and jointly managed with the National Institute for Health Research (NIHR), provides opportunities to undertake fully-funded clinical research, research training and professional development, while maintaining clinical practice and salary.
The programme consists of five levels: Internships, Pre-doctoral Clinical Academic Fellowships, Clinical Doctoral Research Fellowships, Clinical Lectureships and Senior Clinical Lectureships. The launch relates to the doctoral and post-doctoral levels.
The ICA programme is open to a wide range of non-medical healthcare professionals who wish to develop careers that combine clinical research and research leadership with continued clinical practice and clinical development.
NIHR Career Development Fellow, Rebecca Kearney, has shared her own experience of the ICA programme and how being awarded a HEE/NIHR Clinical Lectureship was a real turning point in her career.  Read Rebecca's blog.
Pete Thompson, Assistant Director at the NIHR Trainees Coordinating Centre said:
"The ICA programme is going from strength to strength with a record number of high quality awards made last year.  We know this translates into growing number of clinical academics leading and inspiring others within the healthcare service, and driving improvements to patient care.
"For this reason, we are delighted to be launching round 4 of the programme today and welcome applications from eligible professionals across all parts of the health and social care system."
Tim Swanwick, Dean of Education and Leadership Development at HEE added:
"At HEE we believe that frontline clinicians are key to forging the links between health research and practice that make a real difference to patient care.  If you want to continue in clinical practice while developing your research career, then the ICA Programme is for you."
The programme launched today and applications are open for the Clinical Lectureship and Senior Clinical Lectureship levels until 19 April 2018 and for the Clinical Doctoral Research Fellowship scheme until 27 April 2018.  
The first competition for the new Pre-doctoral Clinical Academic Fellowship scheme, which launched in February, remains open until 11 April 2018.
For more information on the ICA programme visit www.nihr.ac.uk/hee-ica.