New programme to boost critical care workforce launches
4 October 2021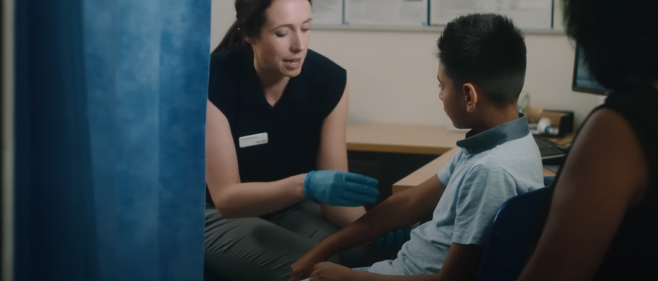 More Nurses and Allied Health Professionals will receive specialist training in critical care as a new blended learning package, aimed at strengthening the workforce in intensive care units, is rolled out across England.
Health Education England (HEE) secured £10m to deliver this specialist training which will support as many as 10,500 nursing staff to further their careers in critical care. It will be delivered as a blended learning course, offering more flexible access to participants so they are able to balance commitments such as having a family, being a carer or not being able to travel.
The training will be rolled out this autumn and delivered by a mixture of HEIs, Critical Care Skills Network and Acute Trusts which were awarded contracts on the HEE national critical care training framework. The framework ensures quality and consistent critical care training provision across England.
Training for the standardised qualification is expected to take up to 12 months and will provide a nationally recognised pathway for a career in Adult Intensive Care Units (ICU) whether that is becoming a pod or shift leader, becoming a clinical educator or leading nursing research. 
The funding was announced in March and HEE has worked with a national Critical Care Education and training subgroup to commission this nationally recognised critical care programme.
James McLean, Deputy Chief Nurse at HEE, said: "We are delighted to launch this training in England and are looking forward to supporting our first cohort of learners in the coming weeks. It will provide a sustainable standardised nationally recognised qualification and a framework for a robust career pathway for critical care nurses who have played a crucial role during this pandemic.
"This programme will build skills, quality and resilience in this essential area of nursing and further strengthen the delivery of quality care in ICUs for patients and their families."  
Patrick Mitchell, Director of Innovation, Digital and Transformation at HEE, said: "I am really pleased to see the successful commission of the blended learning critical care programme. It is timely and has the potential to offer a qualitatively different approach in critical care nursing education with the use of innovative and emerging technologies."
Julie Platten, Chair of The Critical Care National Network Nurse Leads Forum (CC3N), said: "At no time in the history of Critical Care nursing has the requirement for a skilled, knowledgeable and competent workforce been more apparent. We welcome (today's) announcement of a much-needed substantial investment for the education and training of Critical Care nurses. This will enable greater access to a Critical Care Award underpinned by the CC3N 'National Competency Framework for Registered Nurses in Adult Critical Care', a step towards developing a sustainable workforce for the future."