NHS leaders honoured by universities for work in apprenticeships and education
8 August 2023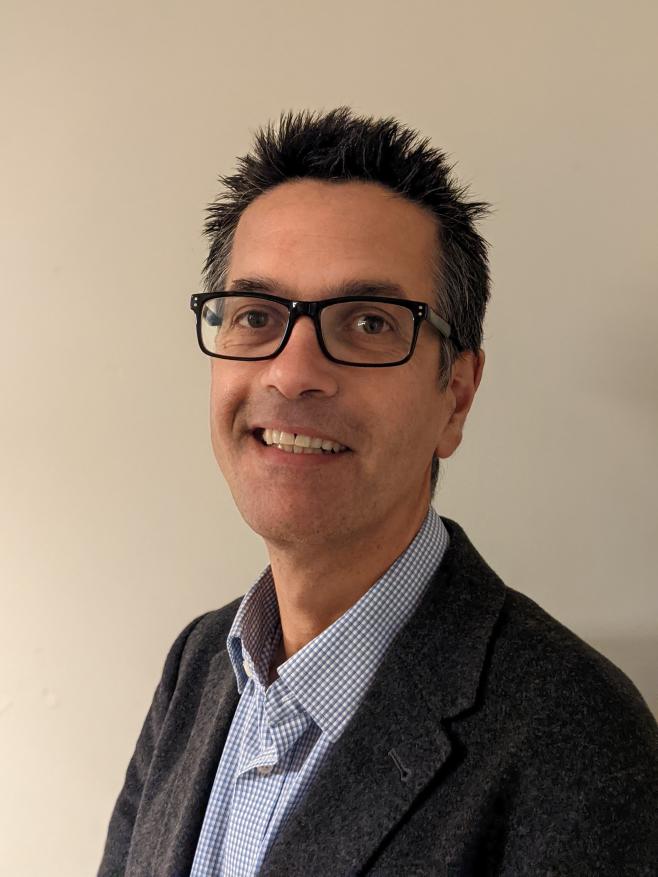 Two NHS leaders have been honoured by universities for their vital work in apprenticeships and education.
Professor Julian Barratt has joined Aston University as an honorary professor on the university's new nursing studies degree course. Professor Barratt, who is the Regional Faculty Lead for Advancing Practice in the Midlands and leads on clinical academic activities for the Centre for Advancing Practice at NHS England, was appointed to the role in recognition of his work in advanced practice developments in healthcare workforce transformation, education, and research.
Aston Medical School launched the Nursing Studies (Registered Nurse Adult Nursing) BSc course in December 2022, and the first students will begin in September 2023.
Professor Barratt leads NHS England's Centre for Advancing Practice, which oversees the workforce transformation of advanced level practice, by establishing and monitoring standards for multi-professional advanced practice education and training, accrediting advanced level programmes, and growing and embedding the advanced and consultant practice workforce, which is a key component of the NHS Long Term Workforce Plan.
His registrant background is as a nurse in emergency medicine, and in advanced practice as a nurse practitioner in unscheduled primary care, general practice, and event healthcare. He has been involved in advanced practice innovations, and associated policy and research developments since the mid-1990s.
Professor Barratt said: "I am excited and honoured by this opportunity to contribute to the development of nursing education and multi-professional advanced practice at Aston Medical School, and I'm looking forward to working in collaboration with colleagues and students at Aston University. In particular, the provision of nursing education is a new endeavour for Aston, so it's great to be involved in this key activity from the beginning of the first cohort of nursing students starting at the university in September 2023."
Jane Hadfield, NHS England's national lead for apprenticeships, is awarded an Honorary Doctorate in Business Administration from the University of the West of England (UWE) for her "contribution to widening access to education and advancing innovation and entrepreneurship in leadership".
Jane leads the NHS Talent for Care programme, which develops accessible employment, education, training including apprenticeships and T levels.
She has overseen the development of apprenticeships in a range of professions including degree apprenticeships in nursing and physiotherapy, and the upcoming medical doctor degree apprenticeship.
NHS apprenticeships offer routes into many of the more than 350 careers through a mix of on-the-job training and classroom learning.
As a Registered Nurse, Jane has worked for most of her career in the NHS in Bristol, in clinical leadership roles in secondary care, leading teams in complex clinical environments, including critical care, surgery, research, practice development and cancer, and the last 20 years as a Learning and Development/OD Specialist.
She has worked with the NHS Leadership Academy and academic partners, notably The Bristol Business School, (UWE), in delivering innovative development programmes in clinical leadership.
Jane's honour came days after the publication of the NHS's first ever Long Term Workforce Plan, which outlined how the expansion of apprenticeships will enable the NHS to draw on the widest pool of talent possible.
Jane Hadfield, National Lead, NHS Apprenticeships and Talent for Care, said: "I cannot express enough the pride I feel on having this honour conferred to me by The University of the West of England,

"I am so delighted to celebrate, in the 75th Birthday year of the NHS, the next step in the work I have been leading - and with a big leap forward we have embedded widening access, and apprenticeship pathways into NHS careers in our long-term workforce plan. 

"I hope this will inspire people joining our future workforce to have wonderful NHS careers, like mine, building aspiration, ambition and shining a light on the diversity of pathways for talented people to follow and join the NHS."