Scott Watkin BEM named one of the 100 most influential disabled people in the UK in 2019
10 October 2019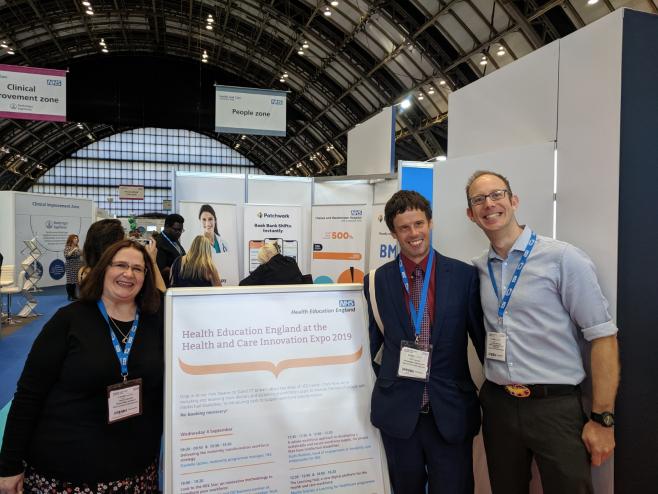 Scott Watkin, programme ambassador for Health Education England, has been named as one of the most influential people with a disability in the UK as part of The Power List 100 at a reception at The House of Lords.
The Shaw Trust Disability Power List 100 is an annual publication of the 100 most influential disabled people in the UK.
Scott has been working for the Intellectual disability workforce programme at HEE for the last year as an expert consultant and is also a member of the HEE Intellectual Disabilities Board. In his role at HEE Scott offers expert consultancy and ambassadorial support to the programme team he works with and to the wider organisation. He shares his experience of living with an intellectual disability as well as helping showcase good practice and helping to identify and limit bad practice. Scott's influence, knowledge and reputation has helped bring the work of the programme as well as of HEE to the attention of a wide range of stakeholders including experts by experience and their families and loved ones, policy and decision makers and care providers.
Sir David Behan Chair HEE said:
" Scott's contribution to HEE and to the wider disability agenda has been immense, and I'm delighted it has been recognised with this prestigious award. The attitude and ambition Scott displays in his work offers inspiration to me and many others, and I'd like to congratulate and thank him for this."
Scott said:
"I'm surprised but really excited and honoured to be included in the 2019 Disability Power List 100. My teacher told me I would never get a job, never live independently and never have a family. I have since broken down every one of these barriers and am living proof of what can be achieved with the right support. I will always work to make sure people with learning disabilities have a voice and can make a difference."
https://www.seeability.org/News/scott-watkin-bem-influencial-disabled-people