Pathology
Pathology is the study of disease and described as the bridge between science and medicine, which underpins every aspect of patient care. Pathologists work in hospitals and laboratories on different areas of prevention, diagnosis, and treatment for diseases such as cancer and play a critical role in the cancer and diagnostic workforce.
We are supporting the histopathology workforce through the expansion of medical places and upskilling healthcare scientists in reporting and dissection. In addition, we support the microbiology workforce through the development of short courses and training grants for healthcare scientists on training programmes.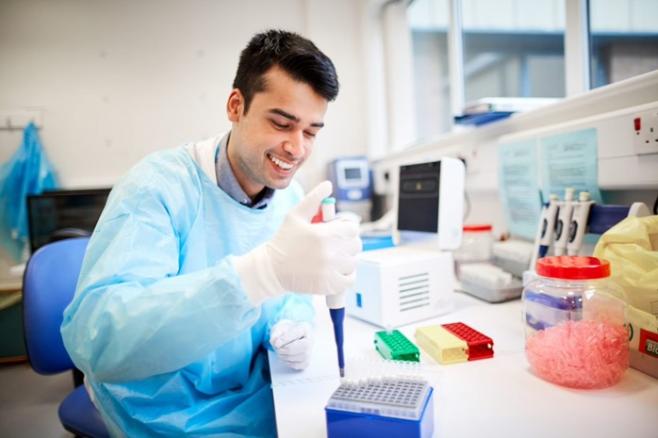 Healthcare Science
Healthcare Scientists play a major role in Pathology. The National School of Healthcare Science (NSHCS) supports all aspects of their development. The school was established in October 2011 as part of the Modernizing Scientific Careers Programme. The school is part of HEE and facilitates and supports the education, training, and development of all healthcare scientists from apprentices to consultant grade. It provides programmes to allow scientists to adapt to new technologies and work flexibly across patient pathways providing high quality services. Visit the National School of Healthcare Science website for more information.
The Pathology Portal (2021/2022)
We are working with The Royal College of Pathologists to create a specialist educational solution to support training of pathology specialties. This platform will enable trainees to access and complete image-based training more equitably, ensure consistency around the country and support a new approach to drive capability and competency.
The portal is due to launch this autumn and will be hosted on the NHS Learning Hub.