International Occupational Therapists Programme
An opportunity for Qualified Occupational Therapists to work, earn, learn and live in England as part of the National Health Service (NHS).
International Occupational Therapists Programme
National Health Service England (NHS England), part of the UK National Health Service (NHS), is proud to run the International Occupational Therapists Programme. This programme offers Occupational Therapists (OT's) who are qualified Occupational Therapists at an approved higher educational institution, the remarkable opportunity to live in England and work as an Occupational Therapist at one of our NHS Service Trusts.
The NHS has always benefitted from an internationally recruited workforce, and this includes the increasing numbers of Allied Health Professionals worldwide, who have chosen to join us in recent years. Working within the NHS provides a great opportunity to consolidate your undergraduate education, whilst developing your core Occupational Therapy skills in a world-renowned health care system. We will support you throughout this process from the initial application stage, during your relocation and transition to UK life, and throughout the time you are employed by the NHS.  We have created a programme based on our comprehensive experience of recruiting thousands of health care professionals from overseas. This will ensure that your journey is as seamless and as stress free as possible throughout your application process and, should you be successful, your relocation to England.
What is an Occupational Therapist?
Video by Royal College of Occupational Therapy – provides insight into Occupational Therapy in the UK: Occupational therapy as a career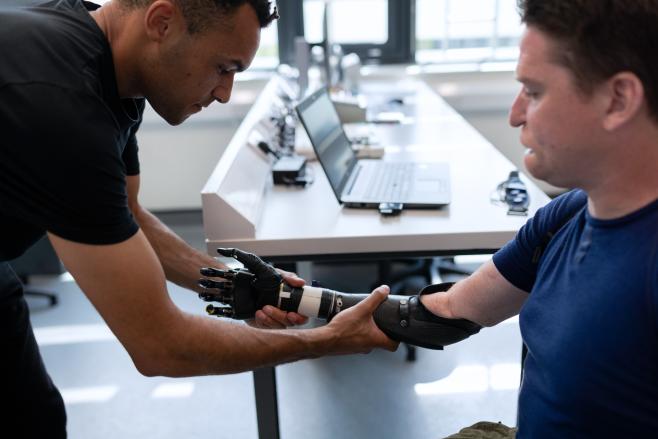 To join the Programme you will need:
To have a Bachelor's degree in Occupational Therapy.
Have 2 years minimum experience.
Hold an English Language qualification (IELTS), if English is not your first language.
Have a willingness to relocate to England and join the NHS on an initial three year contract from mid-2023 onwards.
Have not been previously refused a UK Visa or told you are ineligible to receive one.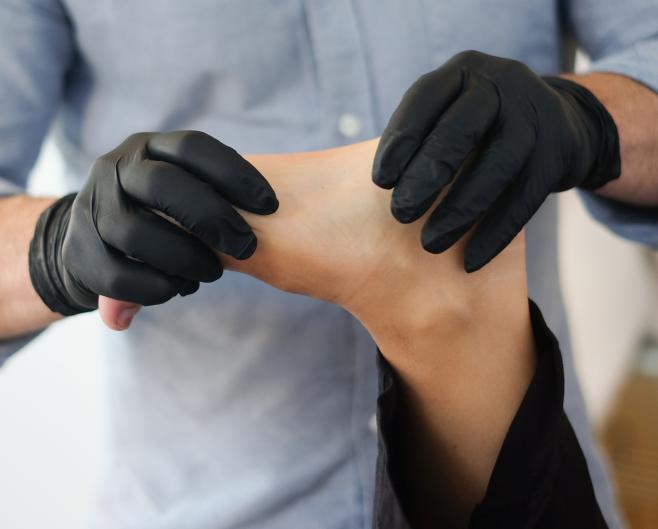 In return, we will offer you:
A 3 year contract of employment (subject to securing a UK Visa) with an NHS Trust as an Occupational Therapist , including a competitive starting salary, 27 days per year paid leave and access to the NHS Pension scheme.
Access to free universal healthcare provided by the NHS.
A free flight to the UK, visa costs and the provision of accommodation at no cost to you, for the first three months of your time in the UK.
A refund of the cost of your registration with the Health Care Professions Council (HCPC) - the governing body of UK Occupational Therapists, once you arrive in the UK.
Band 5 starting salary £28,407.
Band 6 starting salary £35,392.
Welcome pack.
Managers guide to ensure they are knowledgeable in how to support you.
International recruitment and diet resource.
Cultural competence training.
Networking opportunities with other international recruits in West Yorkshire at face-to-face meet up and online in a private international recruitment AHP facebook group.
Access to the AHP pastoral lead for 1:1 support and bespoke support webinars.
the opportunity to experience a new and exciting culture that offers the ability to travel throughout the UK and Europe.
ongoing pastoral support for the duration of your time within the NHS.
What areas of England does the Programme cover?
We are recruiting for Occupational Therapists to come and join the NHS working in one of the following 2 NHS Trusts: Airedale NHS Foundation Trust, Bradford and Leeds and York Partnership NHS Foundation Trust.
Airedale
We are Airedale NHS Foundation Trust. We are focused entirely on providing the best care to our community and know that investing in our staff, our communities and our services is the best way to do so. We pride ourselves on being a great place to work. We are a breath of fresh air in more ways than one; we're in a fantastic location, but it's much more than that.
Leeds and York
We are the primary provider of specialist mental health and learning disability services in Leeds, involved in highly specialised services across York and Humber region and nationally. Supporting our service users and carers, our staff and the communities to live healthy and fulfilling lives with outstanding mental health and learning disability services. Leeds & York offer a fantastic mix of cosmopolitan cities, rich history, thriving communities and breathtakingly beautiful views of the Yorkshire countryside.
If you've never heard of Yorkshire, you're in for a surprise. It covers an area of around 12,000 square kilometres and is incredibly diverse - large modern and busy cities, beautiful national parks, isolated moorland and amazing coastlines. It's simply a great place to live and work.
What's next.
We intend to conduct interviews during November and December 2023.
Interested candidates will have the option of choosing a preferred region to work in England. The successful candidates must be able to relocate to England from March-2023.
We are hosting a webinar and a Q&A session on 25 October 9:00am -11:00am with representatives from the Occupational Therapy NHS Trusts. We will send an invite closer to the time. Please feel free to bring family members along so they too can hear more about the programme and ask any questions.
If you have any queries please contact us global.ahps@hee.nhs.uk
FAQ for Parents, Guardians and Family Members
We appreciate that while such an opportunity is exciting for interested Occupational Therapists, naturally it will constitute a big change for the whole family unit. As such, we wish to assure you that the safety and welfare of your family member is at the forefront of our programme.
This programme has been designed with a supportive door-to-door approach in mind. We are offering a seamless transition to England and have ensured that appropriate pastoral care programmes are in place to provide ongoing help and support once they are in post.
We look forward to receiving your application and welcoming you to the National Health Service soon!