HEAT Awards
Our 2020 HEAT (healthcare education and training) Awards celebrate the importance education, training, leadership and workforce development play in delivering high-quality, safe and compassionate healthcare across the NHS in England.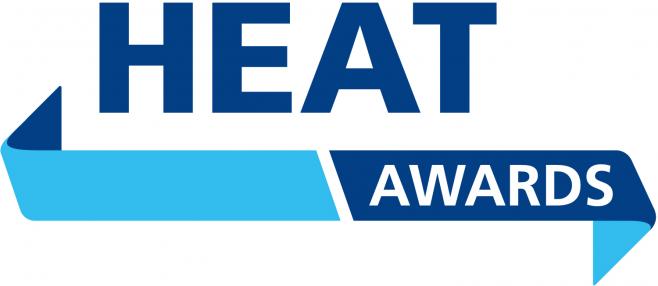 We are looking for individuals and teams who deserve to be recognised for their outstanding achievements and contributions to the NHS in these fields.  
These annual awards, run by Health Education England (HEE) and supported by NHS X, are aimed at those who provide an NHS service in England including GP and dental practices, allied charitable and third sector organisations, private sector NHS providers, social care providers, and people training to work in the NHS such as student doctors and nurses.  
There are more than a dozen award categories, ranging from Inspiring Apprentice and Inspirational Colleague to accolades for leadership, digital innovation, championing diversity, making the NHS the best place to work and NHS People Champion.  
Nominations for these prestigious awards are now open and the closing date is 27 March at midnight. You can nominate now by visiting the awards portal. Full details of who can be nominated and the award criteria in the attached awards guide and on the awards portal.  
The finalists will be announced in May and all finalists along with their nominators will be invited to an awards ceremony which will be held in London on 9 July.  
The 2020 HEAT Awards, now in their second year, bring together a range of local and regional awards schemes that have been previously been run by HEE and the leadership awards previously run by NHS Leadership Academy.  
The inaugural awards attracted nearly 800 nominations and the winners were announced at a ceremony at the Royal College of Physicians in July 2019. You can read about them on our website. 
Nominate someone today and join the conversation at #2020HEATAwards  
The awards
Inspiring Student Award (open to individuals) 
Inspiring Apprentice Award (open to individuals) 
Inspiring Trainee Award (open to individuals) 
Inspirational Colleague Award (open to individuals) 
Inspiring Returnee (open to individuals) 
Inspirational Leader of the Year (open to individuals) 
NHS Emerging Leader of the Year (open to individuals) 
System Transformation Team of the Year (open to teams) 
Digital and TEL Innovation Award – supported by NHS X (open to individuals and teams) 
Delivering 21st Century Care Award (open to individuals and teams) 
Inspiring Student or Trainee Educator (open to individuals and teams) 
Making the NHS the Best Place to Work and Train (open to individuals and teams) 
Champion of Diversity, Inclusion and Widening Participation (open to individuals and teams) 
Our NHS People Champion (discretionary award for the finalist who best exemplifies the values of the NHS Constitution) 
HEAT Awards Learner Champion (discretionary award for the most outstanding individual learner finalist)