Our Locations and How to Contact us
HEE - Project Choice is currently in local areas across England.
We are expanding every year into new areas across the country. If you would like a Project Choice College site in your area, or have one close by, please contact us and we will see what we can do.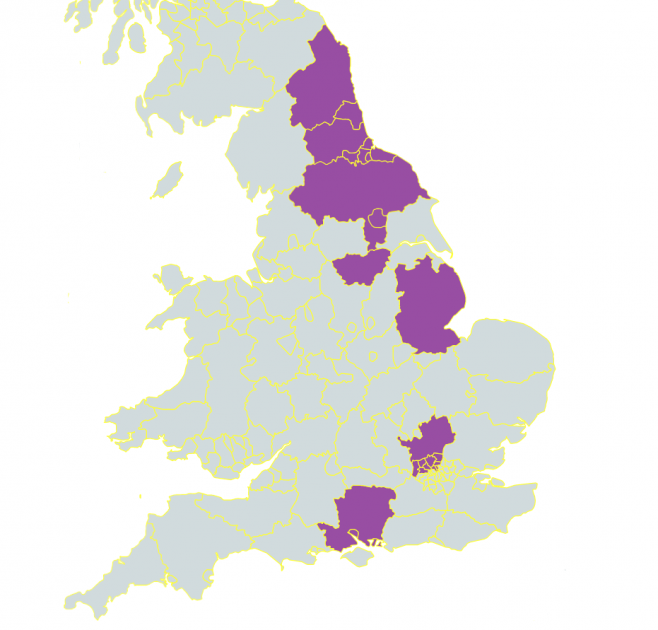 To see where the College currently has a site, please click your locality and contact the relevant Area Manager.