Induction
Responses to the National Education and Training Survey 2018 under the theme of induction.
From the HEE Quality Framework, the expectation for the quality of your induction is:
Learners receive an appropriate and timely induction into the learning environment.
NETS question: The formal induction or introduction I was given at the start of the placement (e.g. being shown around, being given a timetable, having my role explained to me).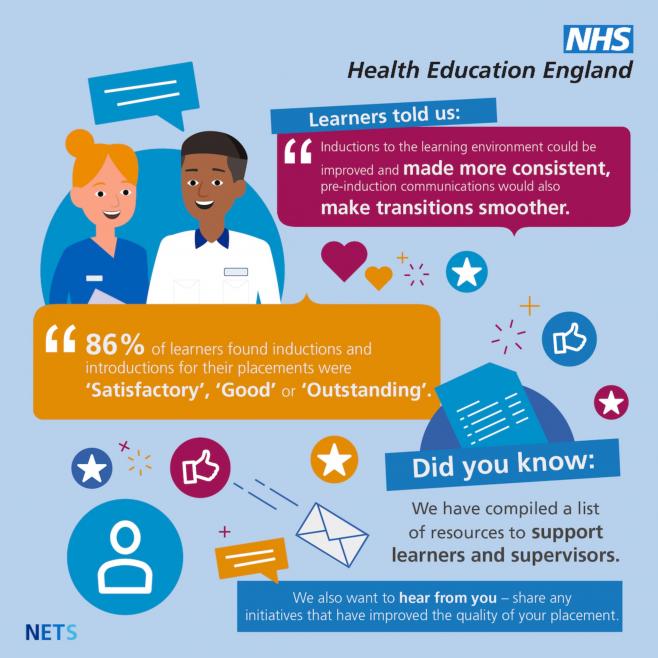 HEE Quality teams will have a particular focus on induction as they carry out their quality assurance activities and interventions over the coming months, supporting placements to meet expected standards.
Did you know?
Here is a list of useful resources; ongoing projects or guides that may support learners in placement. 
We also want to hear from you – contact us if you want to share any initiatives that have improved the quality of your placement.
Return to the top of the page.