Return to practice: nursing
Nurses who want to return to the profession have much to offer patients, employers and society. Returning to nursing has never been easier with courses and training on hand to ease the transition and build skills.
If you are no longer a registered nurse, there are three ways you can return:
Readmission
You might be able to re-register with the NMC without doing a course or a test. You'll need:
450 registered practice hours over the last three years or 750 hours over the last five, including any practice hours gained on the COVID-19 temporary register 
35 hours of continuing professional development (CPD) in the last three years
to provide three character references
You can apply directly through the NMC website or if you want to use hours worked through the COVID-19 temporary register, you'll need to email the NMC to request a readmission pack.
Further information on requirements and process is also available on the NMC website.
Return to practice course 
Depending on how long you have been out of practice, the course can take between three and 12 months to complete.
By the end, you'll have the skills and knowledge to be able to return with confidence.
Find out more on the Health Careers website  
NMC test of competence
You may find that the test of competence is a more appropriate route back into practice.
It's made up of two parts:
Applying
You can apply through the NMC website. On the NMC website there are also lots of preparation materials and essential reading to help you prepare for the test.
Financial support
There is a cost for taking the test and the NHS will pay this but you may have to pay up front. You can then claim reimbursement once you have registered with the NMC and are in employment.
If you would like to find out more about returning to nursing please visit the Health Careers website.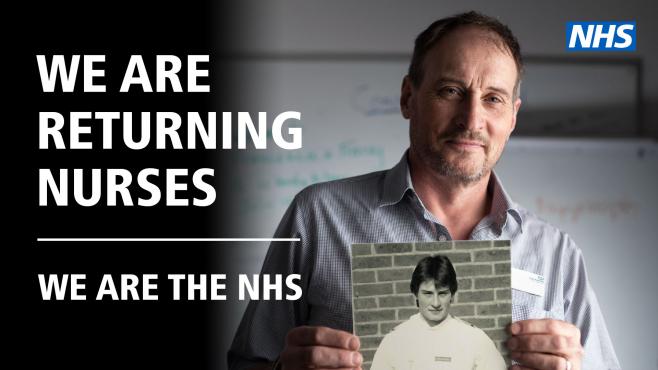 Find a wealth of information and resources on the Health careers website
Read More
We are returning GP nurses. We are the NHS. If you are thinking of coming back to nursing, you're in the right place.
Read More
Return to the top of the page.