Pharmaceutical Journal names Nikkie a woman to watch 2021
3 December 2021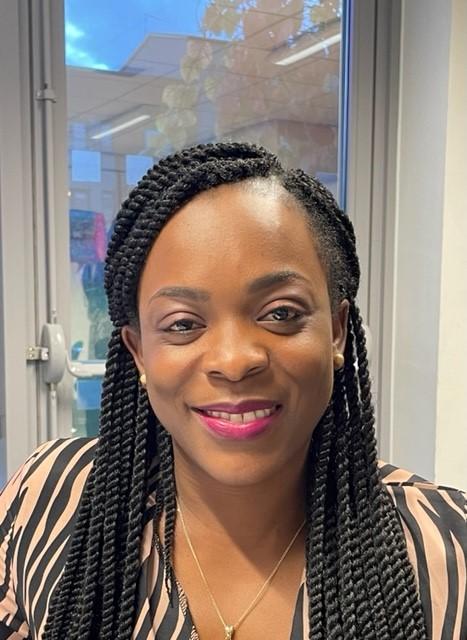 Nkiruka Umaru, Regional Lead for the Pharmacist Foundation Training Programme in the east of England (EoE), has been recognised as one of the Pharmaceutical Journal's Women to Watch 2021.
Nikkie (as she is affectionately called by her mum, so says that's what anyone can call her), joined HEE a year ago in December 2020 and is also principal lecturer and team lead for postgraduate pharmacy practice at the University of Hertfordshire.
The Pharmaceutical Journal did a profile on Nikkie, describing her career journey and stating that her work as an inspiration for the future generation of pharmacists sets her apart.
Her HEE role was recruited to in all regions as part of the interim foundation pharmacist programme – created to support the 2019/20 cohort of pre-registration pharmacists whose training and registration was disrupted by the COVID-19 pandemic. Now that programme is concluded, the new focus for Nikkie is to work with her regional team in preparation to deliver the foundation training year for trainee pharmacists for the 2022/23 cohort and beyond.
Speaking of being recognised by the Pharmaceutical Journal, Nikkie said: "It's a surprise to me as I wasn't expecting it. A long-term colleague nominated me and the pharmaceutical journal contacted me for a discussion, then I forgot about it until I got a text earlier this week to congratulate me!
"It's nice to be recognised but it's the passion for education and training that's important to me. Yes it's work, but it's close to my heart in terms of supporting our future pharmacy workforce, in both early training and those who are established. It's great to work with fantastic regional and national teams to support the pharmacists of the future."
The 'Women to Watch' initiative was launched in 2020 to showcase the incredible work women are doing in pharmacy and to identify future female role models within the profession to inspire others, to tackle the historical deficit of women in senior positions in pharmacy. It's also part of the #PJMindTheGap campaign, which aims to highlight social inequalities that exist in pharmacy and is part of a wider programme of work by the Royal Pharmaceutical Society on inclusion and diversity.
On the subject of equality, diversity and inclusion, Nikkie added: "Things are changing a lot. We've seen female academics for some time now but it wasn't so common for a female of a Black, Asian or Minority Ethnic background to hold a substantial lecturer position and then progress into a leadership role.
"Although we have good female representation within the HEE pharmacy team, it's great to see our male colleagues supporting this change. We need that support as it makes a difference, and in my role as a mentor for future pharmacists I want to do the best I can to support our future workforce, no matter their gender, ethnicity or background."