Benefits of placements in mental health and learning disability settings for AHP students
There are many benefits to carrying out placements in mental health and learning disability settings
What do students say?
Student undertaking placements in mental health and learning disability services report a range of benefits including building confidence in working with people experiencing mental ill health and people with learning disabilities, autism and neurodiversity which they felt they would take with them into whatever setting they chose to work in.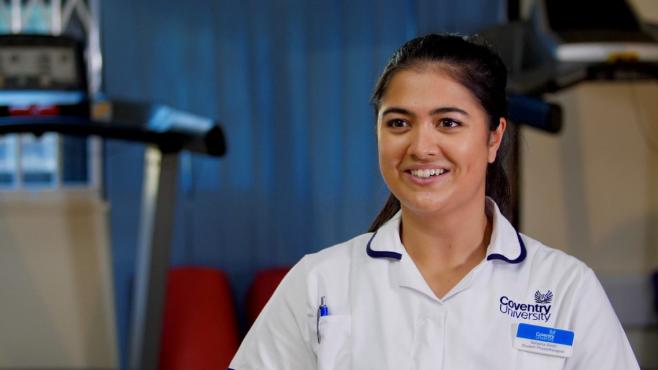 Students developed an understanding of how mental health and physical health are connected and of some of the health inequalities experienced by people with learning disabilities and people with mental ill health.
I know I will work with people who have mental health needs or learning disabilities whatever job I end up doing, so this placement has given me the confidence I need to offer a good service to whoever I am treating" Tariq, Physiotherapy Student                                                                                                                        
We don't get much input around mental health on my course and I don't really have experience of working with people with different mental health conditions, I had no idea how much different mental health conditions impact on physical health and vice versa" Sarah, Dietetics Student 
In addition, students found that they gained a broader understanding of the profession they were joining and how AHP roles can provide a different perspective and understanding of the healthcare needs of patients and service users. 
Until I came to this placement, I didn't really understand how much Speech and Language Therapy is needed in mental health services – it's really opened my eyes and given me a new career pathway to pursue – I just assumed I would work with children in the community when I qualified, but I think I'd like to work in psychiatric inpatient services now" Alice, Speech and Language Student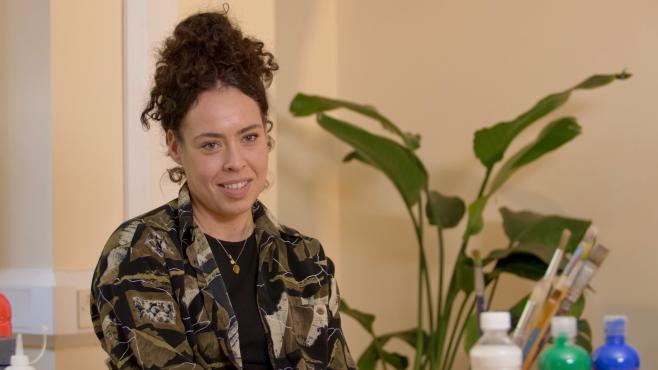 What do Higher Education Institutions (HEI's) say? 
HEI's highlighted how Practice Based Learning enhances the taught components of training courses, particularly in developing student's communications skills, confidence in working with people who may present differently to themselves and in understanding the relationship between physical and mental ill health. Most AHP training programmes found that providing enough time to focus on mental health and learning disability themes was challenging and found that students completing placements in these settings found their learning greatly enhanced.
Our students are sometimes surprised or nervous when they are offered a placement in a learning disability service, particularly outside NHS services, but have found the placements to offer opportunities to develop their broader skills such as research, or developing creative ways to engage with different patients or service users as well as their understanding of the scope of their clinical practice" Marie – Senior Lecturer and Placement Co-ordinator for AHP's
Confidence is a common theme when our students reflect upon their mental health and learning disability placements. Particularly without an established registered dietitian on site, students are quick to develop initiative and autonomy as they identify nutritional needs and service improvement projects within the placement site. Our students tell us that whilst it can feel challenging to begin with, there is an immense satisfaction in improving the quality of nutritional care in settings that would have otherwise been unlikely to receive significant, dedicated dietetic time. This is particularly pertinent when people with mental health and learning disability diagnoses experience health inequalities that are often in part diet related. The opportunity to undertake such meaningful service improvement, provides our students with a wonderful sense of pride for the profession they are soon to enter." Steph – Lecturer in Dietetics 
HEI's also highlighted the challenges of finding enough placements for their expanding cohorts of AHP students, and the importance of broadening the range and variety of placements they could offer. Many HEI's have adopted creative ways to provide the support and supervision students require, especially in role emerging placements where qualified staff in the particular profession may not be embedded in the service yet. 
What do placement providers say?
Through our expanding the number and type of placements we offer, we have been able to offer different clinical interventions to our patients – we have limited physiotherapy cover across our services and hosting placements allows us to offer more of our patients and services physiotherapy interventions" Dan – Physiotherapy Clinical Lead
We have been able to use placements to highlight demand for services and also to offer different perspectives on problems – our dietitians were trying to encourage weight management for our in-patients and encourage physical activity, but our physio students noticed patients didn't have decent trainers – we were able to get funding from the Trust charity to get proper trainers for people so they could take part in the exercise classes, which the physio students then helped arrange and deliver" Amanda – AHP Lead 
Role emerging placements for Occupational Therapy (OT) students in learning disability/autism services 
As part of my 12-month HEE-funded project, one of the workstreams was to increase the number of OT student placements across Devon and Somerset. Four sites were identified with no existing provision. One site in North Devon was identified, providing respite care for adults with learning disability/autism. It proved difficult to find a placement supervisor within the existing OT workforce due to staff shortages and service pressures. I used my Twitter account to put a shout out for a part-time or retired OT, still registered with HCPC and actively involved with the profession, to invite them to become a supervisor for the placement. The support for training the staff in the placement setting and funding the supervision came from the Devon Clinical Placement Expansion Programme (CPEP). The arrangement allowed pressure to be alleviated on existing staff and for a different way for someone to return to practice, and a new role emerging placement to be offered. Della Norris – Regional Occupational Therapy Student Placement Expansion Lead, Devon County Council