Developing an Asset Based Approach
A practical guide to developing an asset based approach to workforce learning and development
---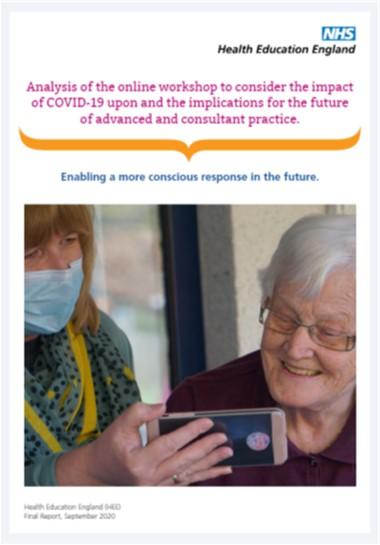 In 2016 Health Education England (HEE) commissioned the National Council for Palliative Care (NCPC) to look at different and new ways to build a sustainable, asset based approach to workforce development.
A practical guide
Many end of life communities have already adopted this approach, coming together with volunteers, local hospices and networks such as the Dying Matters Coalition. Developing an Asset Based Approach Within a Learning Community – Using End of Life Care as an Example takes this further, using the learning and key principles to demonstrate how an asset based approach can effectively improve learning and development. It is a practical guide to help extend the asset based approach that already existing in end of life care into a learning and development model.
Working across a community
An asset based approach involves a community coming together, mapping their assets and capacity, building relationships, developing a common vision for the future and leveraging internal and external resources to support actions to achieve it. It will help to improve capacity, reliance and sustainability, as well as reduce the need to buy in solutions from outside of the community. It does not replace the need for investment in education and training but is a methodology to maximise the effectiveness and impact of resources (assets) across a learning community at a time of constrained funding. This moves away from the traditional approach to learning and development, which focuses on training needs, gaps and problems, and will usually result in solutions being bought in.
The guide provides detail on what an asset based approach can look like and what factors need to be in place, incorporating lessons learnt and tips from those who have already explored the approach.