The National Education and Training Survey (NETS)
The HEE National Education and Training Survey 2020 is now closed. The NETS offers all students and trainees the opportunity to have their say on their clinical placement experience. Thank you to everyone who took part. 
We look forward to sharing the results of the survey with you shortly, as part of our work to improve the quality of clinical placements in partnership with education and placement providers. The NETS will run again in June 2021.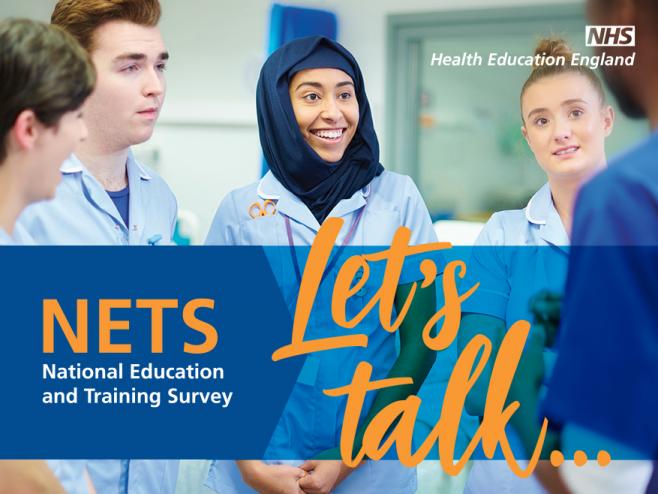 What is the NETS?
The NETS gathers opinions from students about their time in clinical placements, asking them to provide feedback on what worked well and what they think could be improved. Survey results offer universities, colleges, healthcare placement providers and HEE further insight into the quality of the clinical learning environment.
This year, as students may be undertaking clinical placements during pandemic surges, the survey provided an additional opportunity to understand their experience and any impact on the quality of training. 
Watch our NETS animation. For information email NETS@hee.nhs.uk.