Quality
Contents
Professor Wendy Reid, Executive Director of Education & Quality and National Medical Director, HEE "The quality of education and training experienced by healthcare learners today, will have a direct impact on the quality and safety of patient care now and for many years to come. It is why HEE and our partners are passionate about ensuring the highest quality learning environments across all health and care settings."
In 2016, HEE published its first Quality Strategy and Quality Framework.  We have continued to learn and improve how we drive continuous quality improvement, responding with agility and flexibility to the changing landscape of education and training.  Over the last year, we have worked in collaboration with partners and stakeholders to refresh the HEE Quality Strategy and Framework.  Both align with the newly launched HEE Operating Model and our strategic goal for quality 'to assure and deliver, with partners, quality education and training that is rigorous, highly sought after and future focussed. HEE will listen to healthcare learners and work with partners to make lasting improvements to education and training'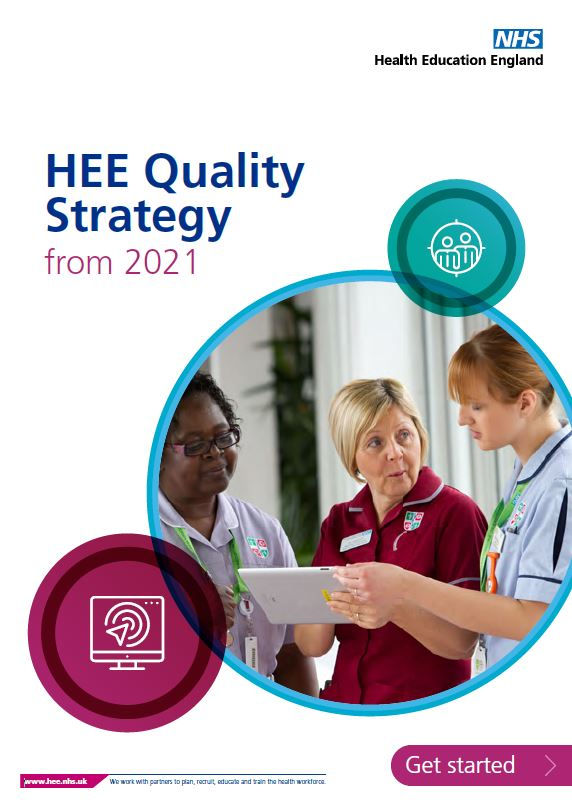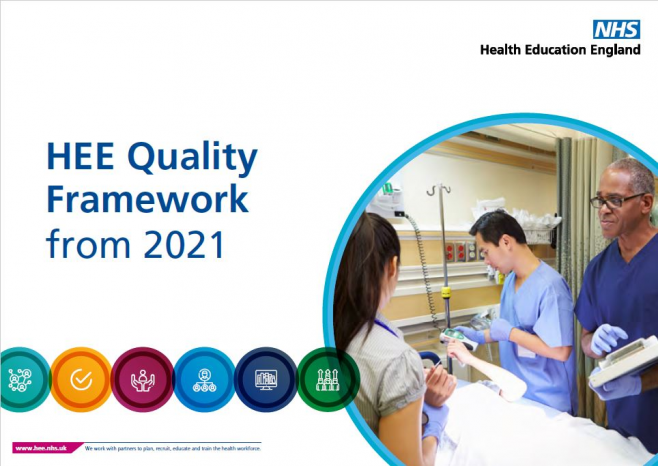 As a learning organisation, we continue to develop and evolve our strategic approach to quality in healthcare education and training to help the NHS to deliver the workforce of the future. The strategic aims set out in this living document drive our approach to continuous improvement in quality. They help to ensure that education environments are inclusive, safe and promote the wellbeing of our learners and those who support and educate them, in turn facilitating high quality training and the delivery of safe, effective and compassionate patient care

Dr Navina Evans. Chief Executive, Health Education England
The National Education and Training Survey
The most recent National Education and Training Survey (NETS) closed on Tuesday 30 November.  The interactive NETS Reporting Tool is now available here alongside a series of high-level professional and regional reports.
The NETS is the only national survey open to all undergraduate and postgraduate students and trainees undertaking a practice placement or training post in healthcare as part of their education and training programme.
The survey gathers opinions from students and trainees about their time working and training in practice placements and training posts, asking them to provide feedback on what worked well and what they think could be improved. Every survey response, across every profession and location, counts and helps to improve the experience of current and future students and trainees.
Visit our National Education and Training Survey (NETS) page to complete the survey or find out more.
Visit the NETS page
Return to the top of the page.