Can I assess and treat patients, even in the community?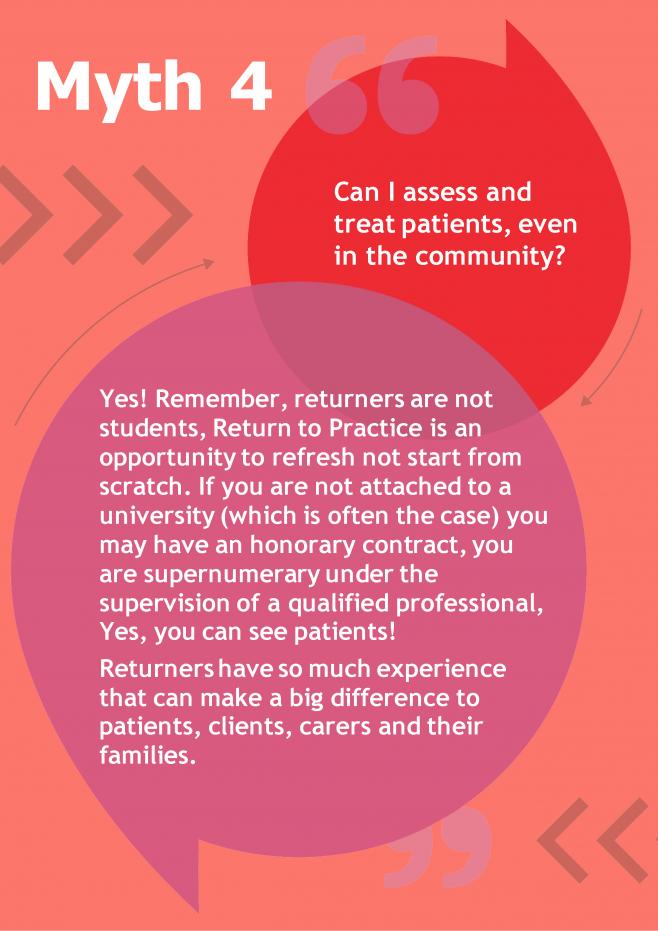 Yes! Remember, returners are not students, Return to Practice is an opportunity to refresh not start from scratch. If you are not attached to a university (which is often the case) you may have an honorary contract, you are supernumerary under the supervision of a qualified professional, Yes, you can see patients!
Returners have so much experience that can make a big difference to patients, clients, carers and their families.