Can I go on an honorary contract? What about a DBS and Occ Health Check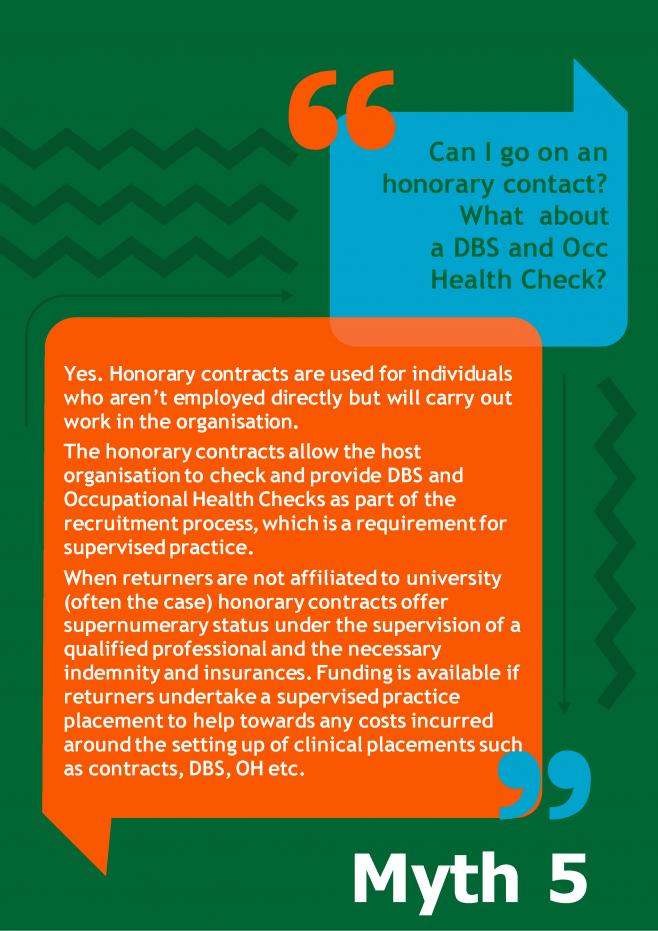 Yes. Honorary contracts are used for individuals who aren't employed directly but will carry out work in the organisation. The honorary contracts allow the host organisation to check and provide DBS and Occupational Health Checks as part of the recruitment process, which is a requirement for supervised practice.
When returners are not affiliated to university (often the case) honorary contracts offer supernumerary status under the supervision of a qualified professional and the necessary indemnity and insurances. Funding is available if returners undertake a supervised practice placement to help towards any costs incurred around the setting up of clinical placements such as contracts, DBS, OH etc.