Can the whole team support me? Including newly qualified professionals and support workers?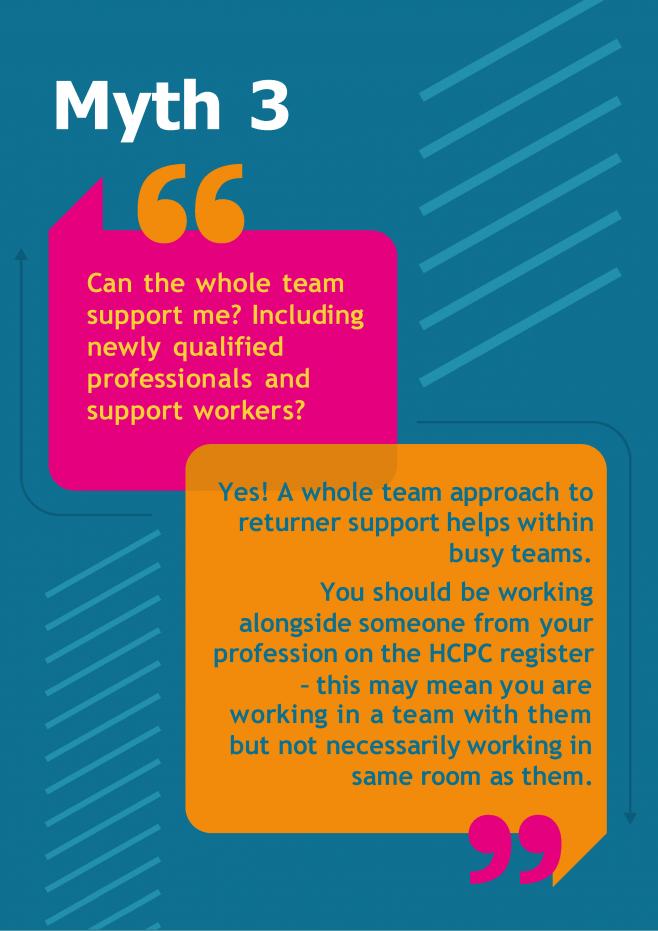 Yes! A whole team approach to returner support helps within busy teams.
You should be working alongside someone from your profession on the HCPC register – this may mean you are working in a team with them but not necessarily working in same room as them.