What band will I be on if I'm offered an employment option?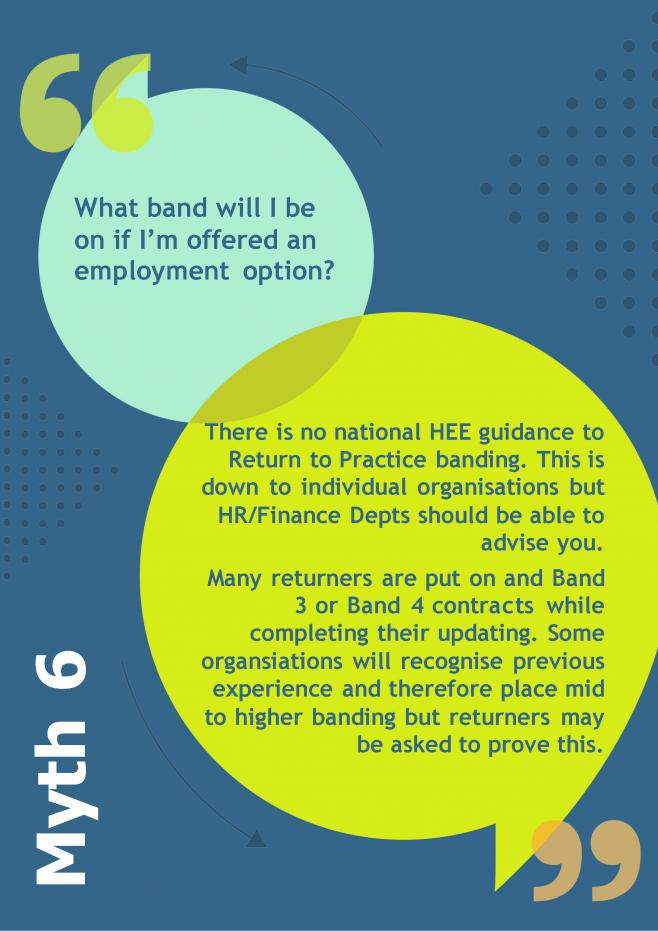 There is no national HEE guidance to Return to Practice banding. This is down to individual organisations but HR/Finance Departments should be able to advise you.
Many returners are put on and Band 3 or Band 4 contracts while completing their updating. Some organisations will recognise previous experience and therefore place mid to higher banding but returners may be asked to prove this.