Simulation and immersive technologies
The TEL Programme is building a capability to provide guidance and support across HEE in order to enhance the provision of simulation-based education across England.
It is also building a capability to support the use of immersive technologies in healthcare education and training.
The programme is already exploring opportunities to add value through the use of innovative technologies, such as using artificial intelligence (AI) driven analysis of simulation experience, the use of virtual, augmented and mixed realities and the use of other applications of AI in video.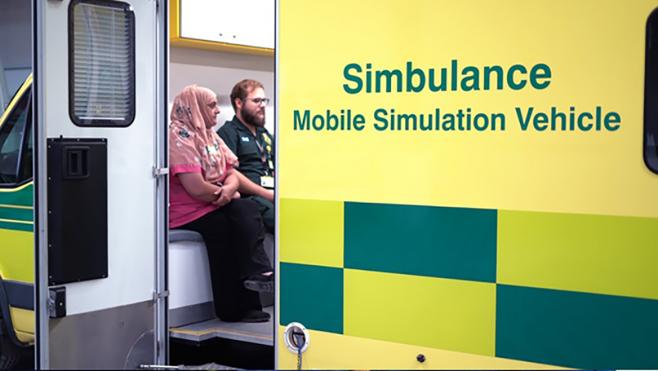 Simulation-based education strategy
The Simulation-Based Education (SBE) strategy will provide a national, strategic approach to SBE that will be locally led and delivered.
It will:
Ensure equity of access
Provide patient-centred, service driven SBE
Encourage quality of provision
Provide value for money
Promote collaboration of sharing
Promote innovation
The project looked at information on SBE delivery from the HEE area offices. From this information, themes emerged, which were then synthesised into the five guiding principles. These guiding principles have been socialised and discussed through a consultation process. In particular, the multi-professional simulation reference group members have been instrumental in the development of the guiding principles.
The HEE simulation-based education framework defines the vision and expectations for a national approach to the delivery of SBE across England.
The framework will support the development, delivery and commissioning of SBE. This, in turn, will shape policy and strategy, leading to a circular process that is quality assured, transparent and robust.
View the suite of films that complement the simulation-based education framework.
For more information about the simulation-based education project please email tel@hee.nhs.uk.
Pilots and innovation
We are working on a number of small scale projects exploring the benefits of new technologies to support education and training in health and care.
They will increase chances and speed of HEE, and partners, to derive benefits from the latest and emerging technologies.
For more information on our pilots and innovation work please email tel@hee.nhs.uk.