Blended Learning - Adult Nursing
Designed to help grow the nursing workforce, the blended learning nursing degree was launched in late 2020 with a vision to open up the nursing profession to a much wider group of people. 
For those who have the skills and aptitude to nurse, but whose current situation doesn't allow them to study in the traditional way, perhaps due to caring commitments, physical access or other barriers to study, a blended approach could be the answer.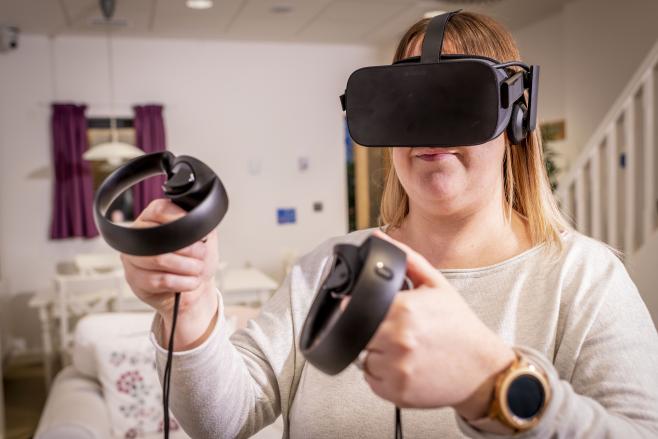 This is significantly different offer in nursing education that will support the growth a digitally-expert and professional nurse workforce suited to the demands of care and service now and in the future. It is also hoped that by promoting alternative routes into the nursing a greater number and a more diverse student nurse population will attracted to the profession.   
It will give trainee nurses easy access to new and emerging technologies and will help them and their employing trusts meet the requirement for strong digital capabilities. It will also give the NHS access to a twenty-first century workforce that is agile and enthusiastic about change.
It is not only the digital technological approach that is different.  To ensure people can genuinely fit their study around their life commitments those choosing a blended learning course can focus on where their hands on, practical placement may be, rather than where a university campus is based.
Uniquely, students will choose a provider based on where is best for them to learn and get practical, hands on experience while studying. We have commissioned seven, well-equipped university delivery partners, chosen specifically for their capability to provide a high-tech learning environment off campus while ensuring students will be able to get practical experience close to home. 
You can find out more about how you decide where to study.
The universities currently offering the blended learning nursing degree are:
Coventry University
University of Huddersfield
University of Sunderland
The Open University
More information