Neonatal Qualified in Specialty (QIS) Education and Training Review
RSM was commissioned by HEE to conduct a review of neonatal Qualified in Specialty (QIS) education and training across England in order to identify potential workforce training needs, competency gaps, and solutions.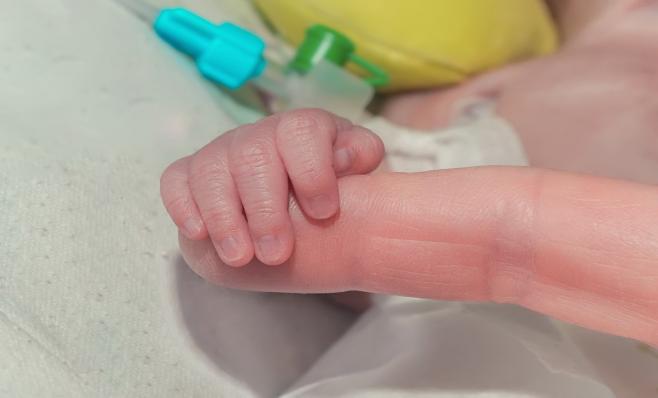 The key lines of enquiry for this work were:
Is the current education and training system for neonatal nursing fit for purpose now and to meet anticipated future needs?
How is the quality and consistency of training measured and reported?
How transferable is the learning across ODNs in England?
How accessible and viable is the current system?
Are there any alternatives?
Are we getting value for money?
This review of QIS training also includes a set of independent recommendations to inform future neonatal QIS education and provision. These are now being reviewed within HEE and with key stakeholders and can be found below.
RSM commented:
We were delighted to work with HEE, the neonatal workforce, education providers and other interested stakeholders throughout this project. This report provides valuable insight into how Neonatal QIS training could be developed and delivered in the future to meet the NHS, neonates and families' needs. We would like to thank all who were involved and look forward to seeing the impact of changes which are brought about as a result."

Laura Brownlee, Director of the Health and Social Care team at RSM
On receiving this report and recommendations James McLean commented:
This report gives us a comprehensive understanding of the challenges and opportunities facing neonatal Qualified in Speciality (QIS) training. Completion of this extensive report with independent recommendations will help HEE and the NHS take the next steps in improving access to and the quality of training for neonatal nurses. We thank RSM UK for undertaking this work during a difficult period and look forward to reviewing the recommendations."

James McLean, Deputy Chief Nurse, Health Education England
Recommendations 
Recommendation 1: One agreed standard across all ODN regions in terms of: course content, educators (in terms of skill/neonatal background), skills and competencies to be developed. This standard should undergo both academic and clinical assessment.
Recommendation 2: More practical experience (and an agreed minimum level of practical experience within QIS courses) structured to consolidate learning and ensure sufficient experience across different levels of unit.
Recommendation 3: To conduct a review of the wider neonatal nursing career pathway both prior to and post QIS, including (but not limited to): recruitment into neonatal, opportunities for career progression (including consideration of banding/ salary post QIS); and an education and capability-based pathway.
Recommendation 4: ODNs to conduct a review of their neonatal nursing staff to inform their understanding of future training needs, including (but not limited to): percentage of neonatal nursing staff that are band 5 QIS; number of nurses expected to retire in the next 3-5 years; ability to backfill for nurses undertaking QIS training; number of nurses expected to require QIS training in the next 3-5 years.
Recommendation 5: Introduction of a formal reporting mechanism (using a nationally agreed training evaluation model and metrics) between trusts / ODNs and education providers to ensure quality and consistency when reviewing and developing future QIS education and training.
Recommendation 6: Introduction of a skills and competency 'toolkit' as a standardised way for neonatal nurses to record their education and training (including QIS and other CPD training activities).
Recommendation 7: Reviewing the number of education providers to improve standardisation, sustainability, and value for money.
Recommendation 8: The introduction of alternative delivery models for QIS could be explored (eg. hybrid model, pre-QIS training or apprenticeship model).
Recommendation 9: Having one representative group (eg. a Board) who could represent all ODNs/trusts to support the commissioning of neonatal QIS training from education providers (based on a standardised core syllabus/competencies) and establishing a commissioning framework of providers who can meet the quality and cost per place requirements.