Maternity
Contents
The Maternity Transformation Programme (MTP) led by NHS England is delivering the Better Births vision of improving maternity care in England, through ten workstreams.
HEE is leading on workstream 5 (Transforming the Workforce) to help shape the future maternity workforce so it can implement the workforce requirements outlined in Better Births and support new models of care. 
HEE is also supporting workstream 10 (neonatal) led by NHS Improvement to help deliver the government's ambition to reduce the rate of stillbirths, neonatal and maternal deaths and intrapartum brain injuries in babies in England by 50% by 2025, to ensure England is one of the safest places in the world to have a baby.
General enquiries: maternityprogramme@hee.nhs.uk 
Take a look at our journey so far: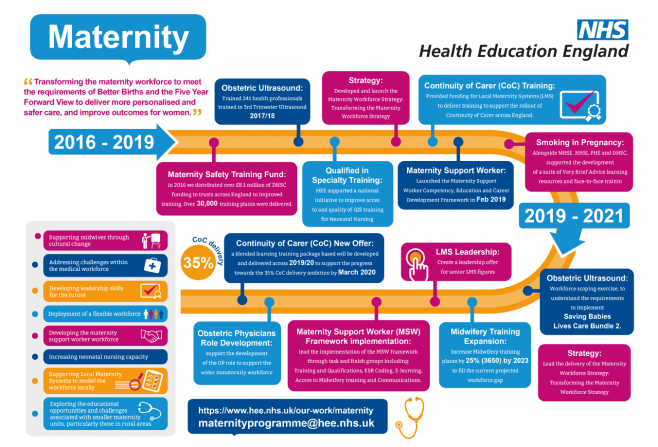 More about our maternity work:
Return to the top of the page.