Mental health
Our role is to help our healthcare partners train and shape the NHS workforce to improve services and care for patients and users.
At least one-in-four people experience a mental health problem at some point in their life. It is the single largest cause of disability in the UK, contributing up to 22.8% of the total burden, compared with 15.9% for cancers and 16.2% for cardiovascular diseases. The wider economic costs of mental illness in England are estimated at between £70 and £100 billion each year.
All health professionals need to have an understanding of mental health conditions. We have developed training programmes that enable health and care employers to ensure that staff have an awareness of mental health problems and how they may affect their patients.
These include an awareness of the links between patients' mental and physical health and the impact of co-morbidity and the importance of work to health and health outcomes as well as the actions they can take to ensure that patients receive appropriate support.
Our work: 
Stepping Forward to 2020/21: Mental Health Workforce Plan for England, sets out a high level road map and reflects the additional staff required to deliver the transformation set out in the Five Year Forward View for Mental Health.
The plan has been developed by HEE together with its NHS partners, the Royal College of Psychiatrists and other experts in the field of mental health services. 
Professor Ian Cumming, Chief Executive, HEE said:
"Mental Health is a key priority for HEE. The Five Year Forward View for Mental Health laid out an ambition to see an additional one million people being treated by mental health services by 2021, including 70,000 more children and young people. This is something the whole system is committed to working on to make sure patients get the best possible care.
The workforce plan we have agreed with our partners across the system is based on the most comprehensive and robust study of the mental health workforce to date. We do not underestimate the scale of this challenge. To deliver the improvements we have said are required will require concerted action and focus from everyone working across the health and care system – this document lays out a plan to create that workforce.
I am confident that the NHS can rise to this challenge and that this plan is a significant step to make the improvements to care we all know are needed a reality."
Professor Lisa Bayliss-Pratt, Director of Nursing added: 
"Mental health is one of our key priorities. We are strongly committed to supporting the current and future mental health workforce to ensure that people have access to high quality, well trained staff when and where they need them.
This a fantastic opportunity for the mental health sector and great news for patients. We are working with the system to provide more person-centred care that is responsive to the needs of all age groups and in particular the complex mental and physical needs of older patients.
An additional one million people will have access to mental health services by 2021 including 70,000 more children and young people accessing evidence based interventions. This is something for the whole system to work on to make sure patients get the best possible care."
The Mental Health Core Skills Education and Training Framework has been developed in partnership with Skills for Health and Skills for Care. The Framework is part of the cross-government strategy on mental health, No Health Without Mental Health and aims to improve the way the health and social care workforce care for people with mental health issues by outlining the core skills and knowledge they need to provide high-quality services.
Mental health services are delivered by a diverse and extensive workforce, and this new framework determines standards for their education and training and helps evaluate whether these have been met. It classifies key skills and knowledge into three tiers, ranging from general mental health awareness to the skills needed to care for people with complex mental health needs.
Professor Wendy Reid, National Director of Education and Quality and Medical Director, Health Education England, said:
"During our careers, all of us in the health and social care sectors will come into contact with people suffering from mental ill health. It is therefore vital that education and training equips the workforce with the skills and knowledge to provide high-quality, person-centred, mental health care.
This new framework will help commissioners and providers identify the core skills and knowledge required by teams at all levels across their services. By outlining the expected learning outcomes, it will underpin and enhance future education and training, which will in turn improve the quality of care received by anyone experiencing a mental health problem."
As part of our commitment to promoting mental wellbeing among NHS staff, HEE commissioned the National Workforce Skills Development Unit at Tavistock and Portman NHS Foundation Trust to investigate how to better support staff with stress.
The outcome of this work is a framework which focuses on taking the time and making space to carefully consider the elements of the organisational experience that can impact on staff psychological wellbeing.
The framework asks organisations to move away from the focus on individual resilience and instead consider how they might support their staff better. It provides a structure and a process to support the thinking process.
Access Workforce Stress and the Supportive Organisation - A framework for improvement through reflection, curiosity and change. 
A printer friendly version is also available at the bottom of this page.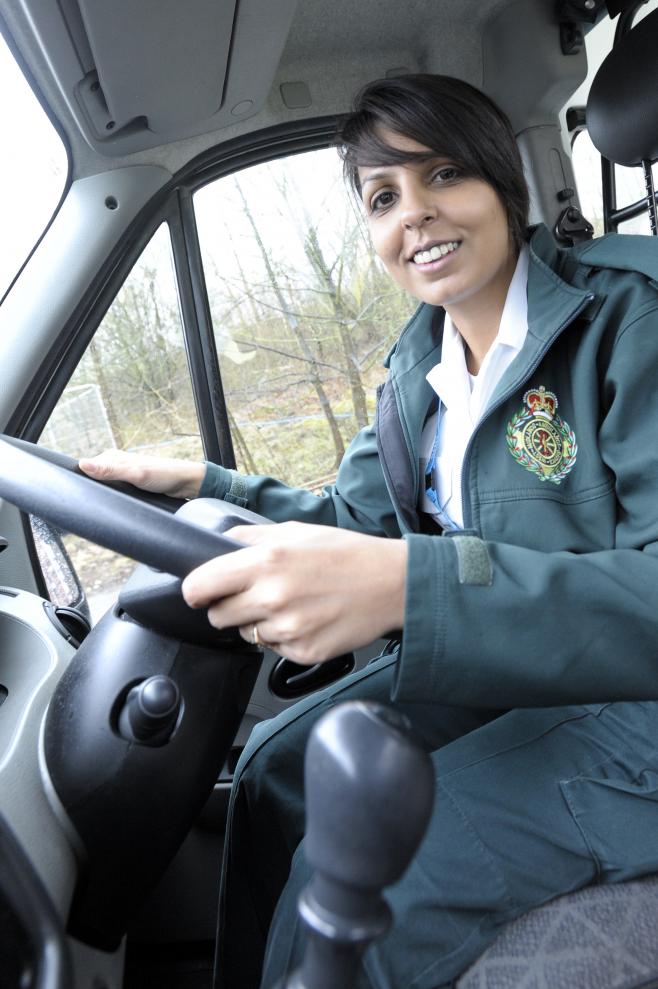 Subscribe to our mental health newsletter
Subscribe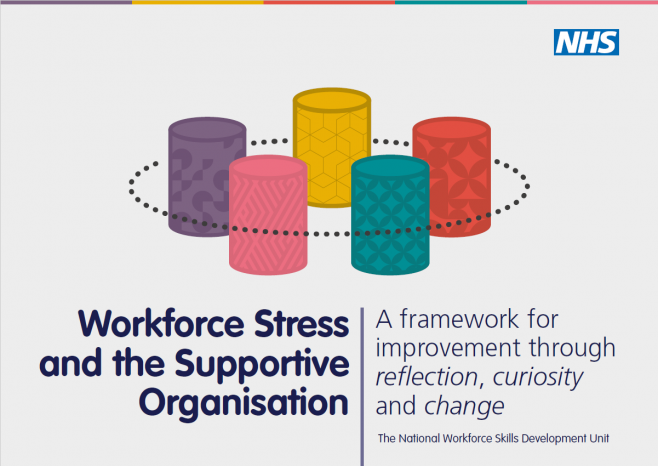 4 April 2019
A new framework aimed at helping health and social care employers improve the mental wellbeing of their employees has been launched today by Health Education England (HEE).
Read More