Improving Access to Psychological Therapies (IAPT)
The IAPT Expansion Programme builds on the ground breaking IAPT programme that started in 2008.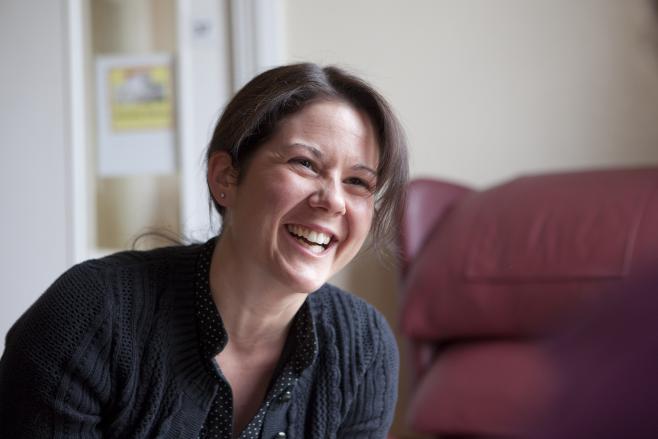 Through the rapid expansion of training psychological therapists and the commissioning of new teams to work in primary care, the IAPT programme has led the way in improving availability of NICE recommended treatments for people suffering with anxiety disorders and depression. We are working with NHS England to deliver the objectives of the Five Year Forward View (FYFV) Independent Taskforce Report.
The report outlines a need to further expand access to integrated psychological therapies for adults with anxiety and depression, with the aim of meeting 25% of need and a focus on those with long-term physical health conditions and people who are out of work. We're developing a sustainable plan for growth and further development of the IAPT workforce over the next five years through workforce planning and education commissioning - expanding and up-skilling the IAPT workforce to increase access and develop robust integrated models for delivering psychological therapies in primary care. The IAPT Manual describes  the IAPT model in detail and how to deliver it, with a focus on the importance of providing NICE-recommended care as well as creating a resilient, thriving workforce to support its delivery.
Training for core IAPT
All clinicians who work in IAPT services should be qualified to deliver the treatments that they supply or be a trainee on an IAPT approved training course.
Psychological Wellbeing Practitioner (PWP training) is commissioned by the NHS and delivered by local universities. PWP training usually consists of one day per week academic work and four days supervised practice. PWP training follows a national curriculum and trainees are all taught the same specific low intensity interventions including; behavioural activation, graded exposure, cognitive restructuring and panic management. Training is typically completed within 12 months and the curriculum is accredited by the British Psychological Society (BPS).
High intensity therapy (HIT) Cognitive-Behaviour Therapy (CBT) trainees undertake training on a specifically commissioned high intensity CBT course accredited by the British Association for Behavioural and Cognitive Psychotherapies (BABCP). Training, which follows a national curriculum, consists of two days a week at university and three days supervised practice in a clinical setting over a 12-month period.
The IAPT programme also provides shorter courses for existing mental health professionals who wish to develop their skills in other NICE recommended psychological therapies for depression. Each course is based on a national curriculum and is accredited by an appropriate professional body. The courses are specifically developed for people who are already working in IAPT services or are contracted to do so in the near future. As well as attending workshops, trainees see a prescribed number of depression training cases while receiving regular supervision.