Community multi-disciplinary team rotation
The specialist and advanced paramedics work on rotation in the community with the community multi-disciplinary team (MDT). This could be physically part of a team or working remotely with the response provided by the rotating paramedic or another member of the MDT who has more appropriate skills to give the right response.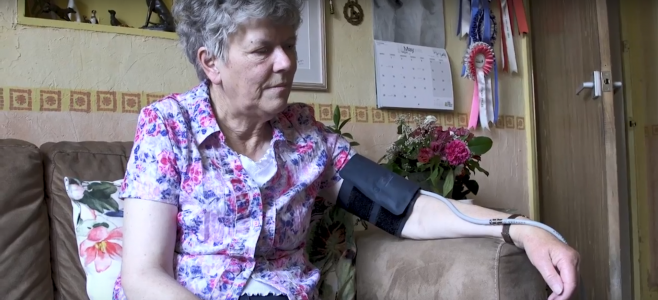 The community MDT receives calls that have been identified by the rotating paramedic on rotation within the Emergency Operations Centre as being suitable for response by the most appropriate healthcare professional in the MDT.
The most common of these may be lower acuity breathing difficulties, falls or diabetes crises.
This results in:
more patients, many with multiple and complex conditions, receiving the right care, first time - safely managed in their own homes or in the community
fewer avoidable attendances at A&E and fewer subsequent admissions to hospital
raising the profile of all healthcare professions as a result of integrated working
extra capacity within the community MDT via the addition of the paramedic to support any extra referrals.
The enhanced clinical assessment skills of specialist and advanced paramedics out in the community help to prevent avoidable hospital admissions.  Here, a rotating paramedic from the Leeds pilot describes one recent case.
I attended an elderly lady who had fallen for the third time in a week. I firmly believe, if there had been no direct referral to the specialist paramedic, this would have resulted in a 999 ambulance and hospital admission.
The social circumstances were complex and not clear unless you were face-to-face with patient and carers. The whole incident took ninety minutes and the patient remained at home feeling fully supported.