Apprenticeships
Apprenticeships are a key way for people to learn on the job, both for new starters to the NHS and for existing members of staff, allowing learners the opportunity to gain a qualification and apply their learning while continuing to earn a salary.
---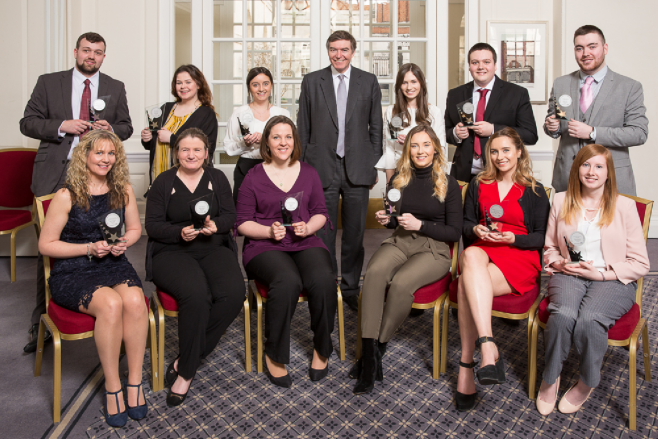 What is an Apprenticeship?
An apprenticeship is a work-based training programme designed around the needs of employers, which leads to a nationally recognised qualification. Apprenticeships are used to train new and existing employees and provide them with new skills. Anyone over the age of 16, who is not in full time education, can apply to be an apprentice
The National Health Service is one of the largest employers in the world and with a diverse workforce needed to deliver excellent patient care, apprentices play a big part in achieving this by carrying out various roles.
Some of the apprenticeship programmes we offer include health and social care, business administration, estates and facilities including mechanical and electrical engineering, dental and pharmacy services.
With a wide range of apprenticeships available, each hospital trust will work with you and offer support to ensure you are choosing the right apprenticeship, agree a training plan and do all that they can to support you throughout your learning.
For NHS apprenticeship vacancies check out NHS JOBS
The Quality Principles for NHS Apprenticeships
The National Skills Academy for Health and Health Education England have developed a new set of principles to ensure excellent practice in Apprenticeship provision across UK healthcare organisations. The Quality Principles for NHS Apprenticeships have been compiled from the experience of existing health organisations and aim to offer support to those already invested in apprenticeship schemes and employers looking to launch an apprenticeship programme of their own.
The new principles identify the vital features of successful, high-quality apprenticeships, and putting them into practice across healthcare organisations will raise ambition and secure consistent standards.
Apprenticeships continue to be a government priority, the contribution that the wider healthcare support workforce make to patient care as well as the importance of education, training and development of this group of staff has been recognised, and is outlined in one of the main Health Education England national strategies "The Talent for Care".   Apprenticeships are embedded throughout the strategy and form part of the Get In, Get on themes.
A robust apprenticeship programme ensures new recruits get the best start to their careers and existing healthcare employees can continue to develop their skills.
For queries specific to Apprenticeships, please contact Sharon Simister at sharon.simister@hee.nhs.uk
For further information regarding the contents of this page, here are some more helpful links:-
APPRENTICESHIP LEVY - LATEST INFO
NHS APPRENTICESHIPS FACEBOOK PAGE